All about glass door design
White, green, grey - frosted, clear and printed or even lasered: when it comes to glass door design, there is a wide choice. An overview.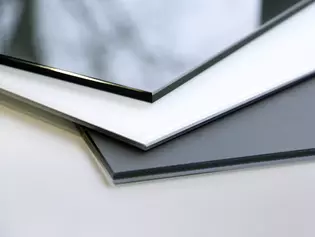 LET THERE BE LIGHT, LET THERE BE SPACE: THEREFORE GLASS DOORS
Glass doors can change the character of a room or even an entire flat: From dark to flooded with light, from visually narrow to wider, from old-fashioned to modern, friendly and elegant. Glass doors provide natural light in every corner of the flat and thus also stand for more well-being and a better feeling of living. Side rooms that are small, narrow and dark no longer have to eke out an existence as a junk room: with a beautifully designed glass door, you can transform such a room into a chic little office, reading corner, gaming area or hobby room in no time at all. Compared to wooden doors, glass doors are also very durable because they do not scratch, show signs of wear or discolour.
---
Which glass qualities are available?
The Griffwerk all-glass doors are available in three glass qualities: BASIC GREEN, PURE WHITE and grey glass in various colour shades.
In our glass doors of the favourable BASIC GREEN quality, the pane consists of classic flat glass. As the usual glass melt contains small amounts of iron oxide, the glass takes on a slightly greenish colour. Depending on how the cunning falls through the glass and the surrounding colours, this colouring is more or less apparent. Glass doors in GREEN BASIC quality are ideal for flats with coloured walls, lots of furniture along the walls, lush wall hangings or generally rather colourful furnishings.
If you have a more minimalist interior or white walls, you should choose our high-quality PURE WHITE glass doors. Glass with a slight green tint can make the home look cool and creates a contrast to white walls and surfaces that does not look coherent. With PURE WHITE white glass, the iron oxide content is reduced in the manufacturing process so that the end product is pure white and blends in perfectly with its surroundings. Since white glass lets in significantly more light than classic green glass, the interior and decor stand out better and the room feeling is more pleasant.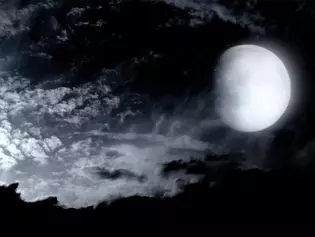 Anyone who wants a glass door not only to provide light but also to be a real eye-catcher will be thrilled by our doors made of grey glass. Using laser technology, they can be decorated with detailed motifs. Doors made of grey glass also offer the advantage that they let in light in places with a lot of direct sunlight, but protect against excessive radiation.
The Griffwerk doors made of grey glass are available in different versions: with soft shades of grey, the doors in MOON GREY design exude a moonlight-like atmosphere and offer privacy. SMOKED GREY is the clear glass variant of the MOON GREY line. It offers "shade in light" with complete transparency. SATIN GREY offers perfect privacy through frosted glass on one side.
Our two particularly noble, double-sided frosted FROSTED variants are made of high-quality VSG glass, while the other doors are made of toughened safety glass (ESG).
---
What design options do I have with Griffwerk glass doors?
Depending on where and for what you want to use your glass door, there are various design options available:
Doors made of clear glass offer maximum light incidence and maximum transparency. They are the best way to visually enlarge smaller rooms and brighten up dark corners. Matt glass doors allow light to enter but screen out glances. This version in PURE WHITE quality looks like snow in the sun: the matt surface scatters and reflects the light, giving the door a particularly elegant, luminous effect.
Partially frosted glass doors combine the advantages of both aforementioned door types and are also a beautiful decorative element in their own right. Doors made of clear glass or matt glass can be designed using various printing processes. Choose one of our beautiful designs: In the Griffwerk portfolio you will find glass doors with nature motifs, modern 3D effects, minimalist line designs or fascinating photo prints. Choose your favourite design or send us your individual design. Glass doors made of textured glass, on the other hand, already come with the design. The surface relief offers excellent privacy protection, but at the same time allows maximum light incidence. Structured glass thus wonderfully combines privacy with light.
---
How does the design get on my glass door?
With textured glass, the design is embossed into the raw material with a roller during production. At Griffwerk, the matt effect is created thanks to the screen-printing process, in which ceramic paint is applied to the glass and baked on during the manufacturing process. The result: matt glass. Matt or clear glass doors can either be used "pure" or designed using various processes:
GLASS DOORS WITH SCREEN PRINTING
In this process, ceramic colours are applied to the glass through a printing screen. One layer of paint follows the other until the picture is complete. Of course, single-colour images are also possible, which then resemble the result of the sandblasting process. Then the freshly printed door is thermally treated so that the screen printing inks burn into the glass. The ink is then absolutely abrasion and scratch resistant. Glass doors with screen printing are particularly dirt-resistant and very easy to clean.
DESIGN GLASS DOORS WITH LASER
With laser engraving, you can achieve photorealistic and very fine-grained results. As this is an engraving process, i.e. a small layer of the glass is removed, the light reflection changes in the engraved areas. The results are fascinating photo-art works of art for your rooms.
Lasered doors made of grey glass are a very special eye-catcher. The dark background brings out the lasered motifs in a particularly contrasting way.
Sandblasting
As the name suggests, sandblasting involves spraying sand onto the glass at high pressure. The smooth surface is "destroyed" at this point, i.e. roughened and gets a matt effect. Depending on the grain size of the sand, different shades of white are produced.
DIGITAL PRINTING
The digital printing process is used for high-quality laminated glass. The image is placed between the two panes of glass, with the rear side of the glass being white. This gives the pictures depth and makes the glass door opaque. Glass doors with digitally printed images are a strong decorative element in their own right.
The different processes can be combined on one and the same door depending on the desired effect.