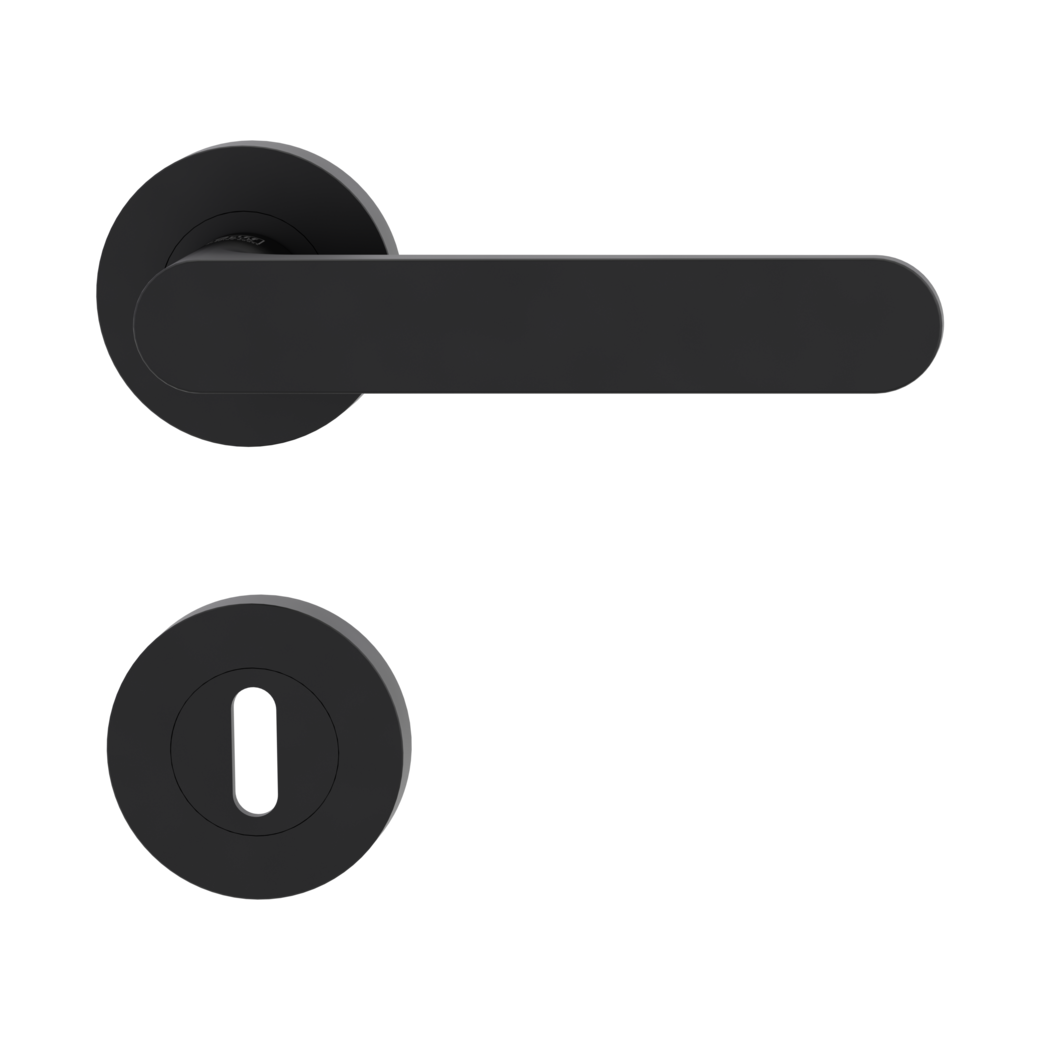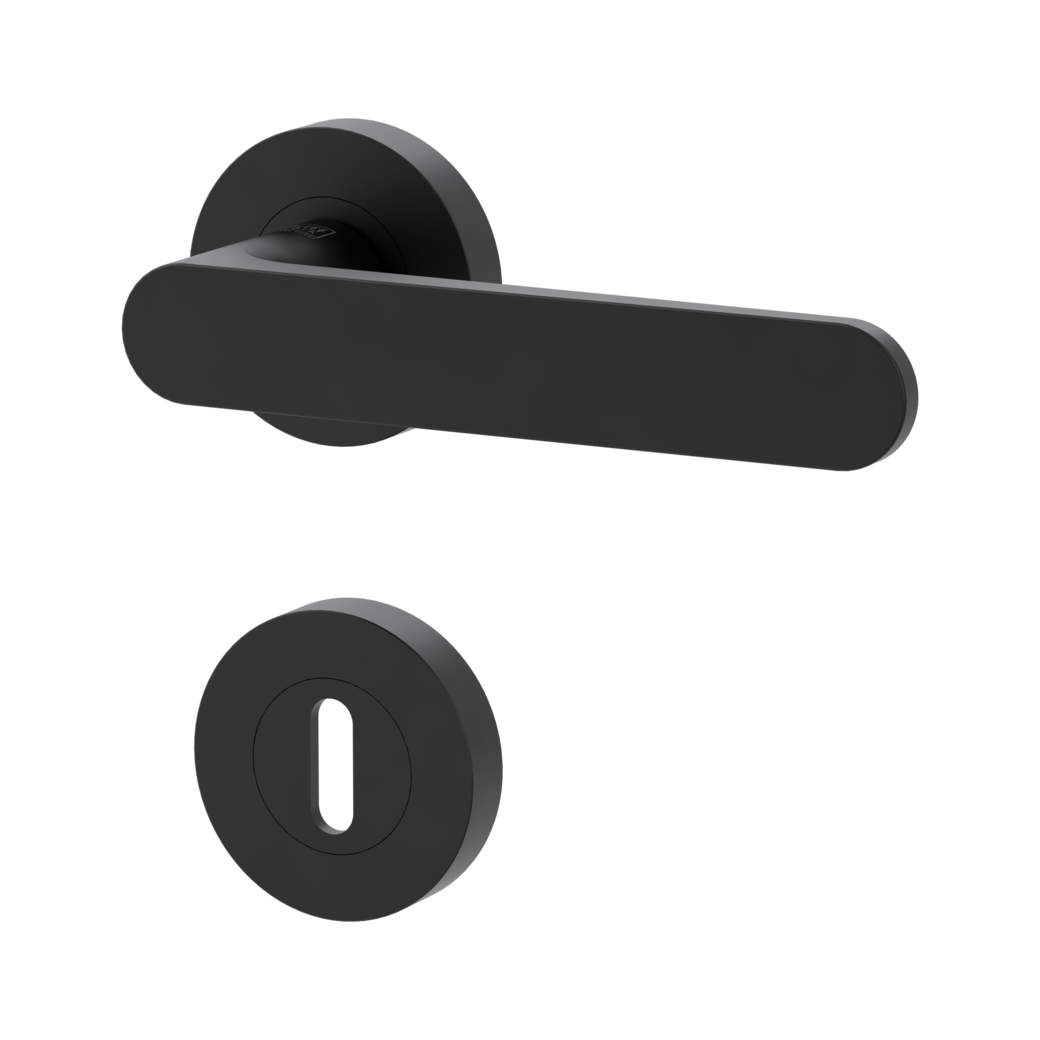 Door handle set
AVUS
Art. No. 290010128
Type of locking
Cipher bit
Selection of standard
GK4
description40char1
AVUS door handle set
description40char2
Screw-on system GK4 round escutcheons
description40char3
Cipher bit graphite black
AVUS
The legendary
This door handle bears its name in memory of the famous Berlin automobile race track, where numerous groundbreaking achievements were made. We introduced the first Avus shape back in 2011, which stood out for its wide polished surface. This shape was characterized by the two distinctive sweeping curves that were characteristic of the track. Adapting the door handle shape, we further refined the design. Now the handles consist of two elegant semicircles that frame the rectilinear front surface. Nowadays, the clear demarcation between walls, frames and doors is no longer necessary or desired. Materials and appearance are becoming increasingly uniform. The desire for order and visual simplicity characterizes modern living culture.
Graphite black
Black is finding its way into architecture, whether on large window fronts, as entrance doors or in interior details. Griffwerk offers the right selection of black fittings. A special feature is the black shade developed by GRIFFWERK, inspired by the black of graphite. The material look is reminiscent of black graphite powder, the feel is surprisingly soft. Graphite black impresses with its unusual, velvety matt finish and soft surface. Graphite black accents can be repeated in the room. They have a very noble effect and do not stand for elegant refinement and luxury for nothing. Griffwerk offers graphite black design in various product categories, allowing a holistic design of any interior. Graphite black is close to the RAL colour RAL 9011 (graphite black). Whether door handle, window handle, handle shell pair or even just handle bar, what is important is a uniform interplay of different colour elements that emerges from a conscious colour concept.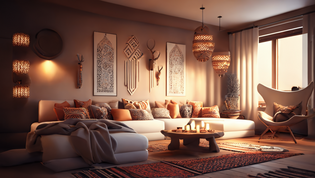 Ethno Style
The word "ethno" is derived from the ancient Greek word "ethnos" and means "people". The motto of the Ethno furnishing style is to unite different designs and break with fixed patterns. This creates daring combinations. Perfect for people who are not afraid of exotic and archaic ideas. Would you like a cushion with a zigzag pattern, a whimsical couch or an unusual door handle for a very special flair in your home? Then the ethno living style is the choice for you.
Minimalism
According to the Duden dictionary, minimalism means "to deliberately limit to a minimum". The strength of minimalist interior design lies in the quiet focus on individual furnishing elements. Minimalism is not only a style of living. Rather, it describes an attitude to life that is reflected in the living space. Focus on the essential and do without the superfluous. That is the motto of a minimalist lifestyle. The goal is a simple elegance and purist structure. Choosing a minimalist door handle is the first step towards a minimalist living style.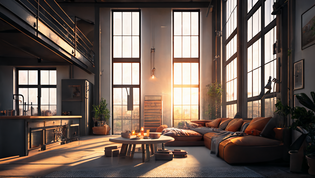 Industrial Style
Untreated wood, exposed pipes, unrendered brick walls and concrete floors: The trendy interior style looks rough and does without frills. Everything looks used and unfinished. This is what makes the industrial style of living so special. The furnishing style is particularly popular in large and open loft flats. Typical of the interior design is a lush and massive leather couch, but door handles also contribute to the flair. Colours are used in industrial style to a limited extent, but in combination. This is to bring out an authentic industrial design.
Door handle set AVUS
Art. No. 290010128