door handle set AVUS
screw on cl4 rose set round
OS velvety grey
AVUS
The legendary
Door handle AVUS SR4 borrowed its name from the former Berlin Motor Show on which many pioneering achievements were made. The characteristic of this track were two major turns. For the handle shape, we reduced this form again. Two semicircles, now catch the circumferential outline of the rectilinear front surface.
Velvet grey
Velvet grey in its natural look is the choice for a modern room and stylish living and therefore the optimal complement for a natural-looking atmosphere - distant yet elegant. Explore the diverse velvet grey product range from Griffwerk - from door handle, window handle and handle shell pair to door bar.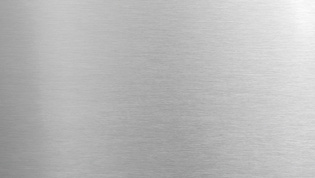 Industrial Style
Untreated wood, exposed pipes, unrendered brick walls and concrete floors: The trendy interior style looks rough and does without frills. Everything looks used and unfinished. This is what makes the industrial style of living so special. The furnishing style is particularly popular in large and open loft flats. Typical of the interior design is a lush and massive leather couch, but door handles also contribute to the flair. Colours are used in industrial style to a limited extent, but in combination. This is to bring out an authentic industrial design.
Minimalism
According to the Duden dictionary, minimalism means "to deliberately limit to a minimum". The strength of minimalist interior design lies in the quiet focus on individual furnishing elements. Minimalism is not only a style of living. Rather, it describes an attitude to life that is reflected in the living space. Focus on the essential and do without the superfluous. That is the motto of a minimalist lifestyle. The goal is a simple elegance and purist structure. Choosing a minimalist door handle is the first step towards a minimalist living style.