AVUS ONE
door handle set without roses
AVUS ONE
door handle set without roses
Door handle pair AVUS ONE
Graphitschwarz 38-45mm smart2lock R
Door handle pair AVUS ONE
Graphitschwarz 38-45mm smart2lock R
AVUS ONE
Just One - Design concept without rosettes
ONE stands for maximum reduction and is the programmatic intent for this design line. The AVUS ONE door handle dispenses completely with rosettes. Thanks to specially developed technology, the handle now sits singularly on the door leaf. Nevertheless, it fits on doors with standard locks. In the version with a locking mechanism, this has been integrated into the neck of the handle and is thus positioned within thumb reach. A handle design for the highest demands in two shape variants.
1-hand-operation combined with elegant, flush appearance.
smart2lock stands for the perfect combination of intelligent locking tech-nology with puristic design. All door handles can be locked and unlocked with just one hand. And since the locking mechanism is integrated in the handle, no key rosette is required.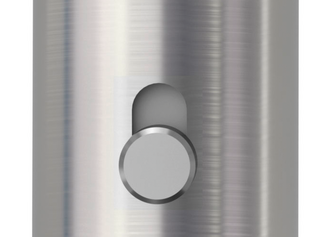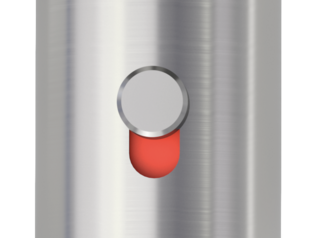 smart2lock. Benefits at a glance.
Undisturbed with one click - privacy for every room
Comfortable 1-hand operation
Integrated locking systems
New door aesthetics without key rosette
Simple emergency unlocking
Compatible with any standard mortise lock
soft2touch advantages at one look:
Design dream thanks to new colors in cashmere grey, velvet grey (nickel-plated) and graphite black
Particularly pleasant to touch due to velvety soft feel
Less cold in the hand than stainless steel
Silky-matt appearance instead of being polished to a high gloss
Available for all systems in the house (glass doors, wooden room doors, windows)