CAROLA PIATTA S
door handle set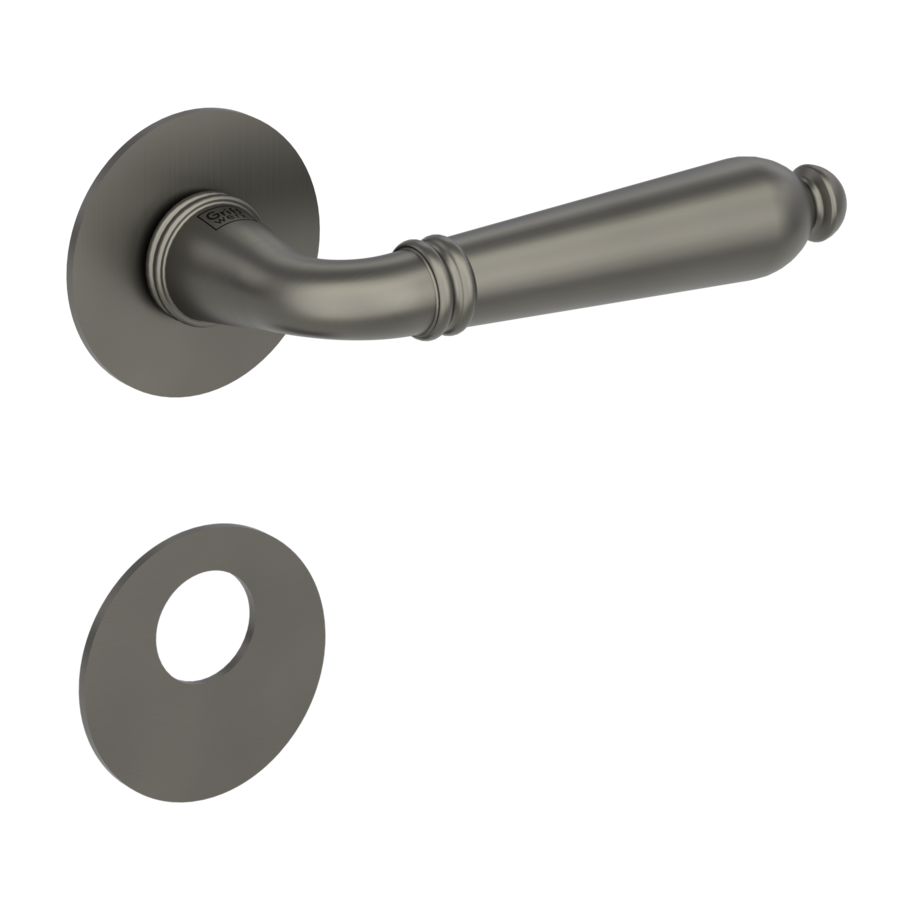 CAROLA PIATTA S
door handle set
door cover:
rose set round
valid country:
Switzerland
door handle set CAROLA PIATTA S
flat rose rose set round
swiss profile cashmere grey
CAROLA PIATTA S
Mixing styles
It can be exciting when different design styles are combined with each other. It creates interesting tensions. Modern features can be exhilarating on apartments in older buildings. You can achieve harmony with the details: Is the colour, surface structure or pattern repeated in both objects?
Cashmere grey
The so-called cashmere goats come from the former principality of Kashmir between India, Pakistan and China. Their wool is significantly softer than the finest sheep's wool and one of the most precious and expensive natural fibres of all. It inspired us for our velvety soft surface cashmere grey. Our cashmere grey not only offers luxury for the hands, but also has a silky matt appearance. The shade, which is very close to RAL 7022 (umbra grey), goes perfectly with warm tones and materials. Materials such as wood, patterns in textiles or other fluffy interior accents can be combined.
Look & Feel!
The surface finish developed by GRIFFWERK, soft2touch by GRIFFWERK, combines an extraordinary look with a velvety soft feel. Surfaces make a decisive contribution to a positive product experience. This is especially true for door handles, which are touched countless times every day - not only on inner doors.
Hygge
Hygge comes from Denmark and is more than just a style of living: it is a way of life. Cosiness, security and conviviality are particularly important in a hygge atmosphere. Such a room climate is created by warm colours such as beige, cream, white or pastel grey. Supported by natural materials such as wood, wool or stainless steel, hygge turns your living space into a feel-good atmosphere. Choosing the right door handle is the first step towards a Hygge living style. Door handles from Griffwerk with a warm look in the colours cashmere grey or stainless steel are particularly suitable.
Bohemian Style
The bohemian interior style ticks according to the motto "a lot helps a lot". A very unusual and unconventional style of living for all free spirits who don't like to be tied down. The bohemian style of living means interior design with a multifaceted character. It rarely dispenses with frills and an extravagant appearance. The style is characterised by different materials and a mix of various striking and high-quality furnishing pieces. What is special about the Bohemian style is the freedom to furnish individually. A door handle can be the first step here.