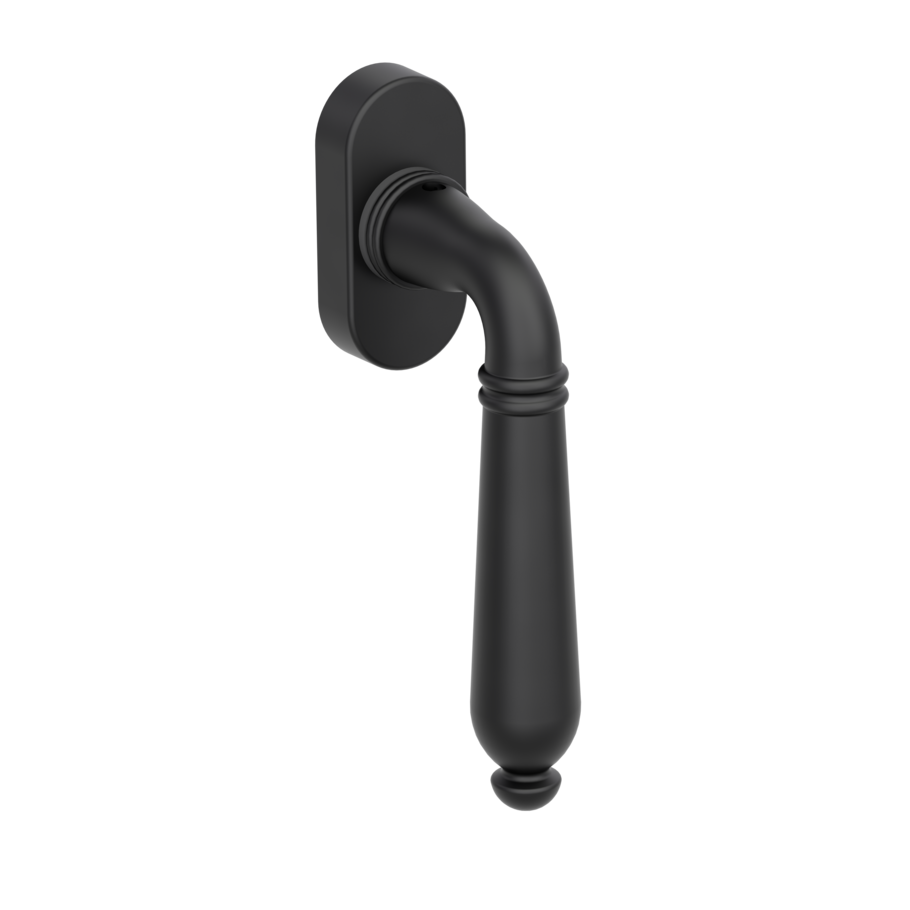 window handle CAROLA
graphite black L/R
7x42mm
Window handle CAROLA
Mix styles
It becomes exciting when different design styles are combined with each other. This creates interesting contrasts. Modern accents have an invigorating effect, especially in apartments in old buildings. Harmony is achieved in details: Is the colour, the surface structure or a pattern repeated in both objects?
Graphite black
Black is finding its way into architecture, whether on large window fronts, as entrance doors or in interior details. Griffwerk offers the right selection of black fittings. A special feature is the black shade developed by GRIFFWERK, inspired by the black of graphite. The material look is reminiscent of black graphite powder, the feel is surprisingly soft. Graphite black impresses with its unusual, velvety matt finish and soft surface. Graphite black accents can be repeated in the room. They have a very noble effect and do not stand for elegant refinement and luxury for nothing. Griffwerk offers graphite black design in various product categories, allowing a holistic design of any interior. Graphite black is close to the RAL colour RAL 9011 (graphite black). Whether door handle, window handle, handle shell pair or even just handle bar, what is important is a uniform interplay of different colour elements that emerges from a conscious colour concept.
Window handles in black
These window handles only look like their cast-iron predecessors at first glance. Inside, there is sophisticated hardware technology and the design language is also deliberately kept very modern and timeless. The surface offers a special experience. Thanks to the premium coating soft2touch by GRIFFWERK, it is particularly soft. What looks like pure industrial style turns out, at second glance, to be a luxury for the hands that you can enjoy every day.
Window handles - small design objects with great effect
Window handles are more than practical operating elements: they are small design objects with a big effect. Especially on windows that you open several times a day, they have to meet a high level of technical requirements.
In the Griffwerk range you will find window handles in different sizes and shapes as well as made of different materials. Thanks to our consistent design across all products, they are guaranteed to match the style of your door handles. So implement your design requirements down to the last detail - whether in matt or glossy, chrome-plated or brass-look, in velvet grey or graphite black. With our window handles, you can set the scene for your old windows or give your new windows the perfect design.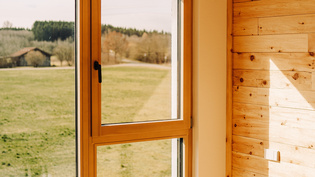 Window handles - technical equipment
The window handles are attached to the window frame by means of the 7 mm thick square pin. How deep the square pin must be pushed into the window to lock it depends on the thickness of the window. You can easily measure this in advance with the help of a thin object, for example a knitting needle. To do this, push the knitting needle into the opening as far as it will go and mark the spot with your fingernail. If you now measure this distance with a measuring tape, you will have the length of the pin.
In addition, our window handles are equipped with a sliding bearing for a durable, smooth and above all silent function. Without costly maintenance work!