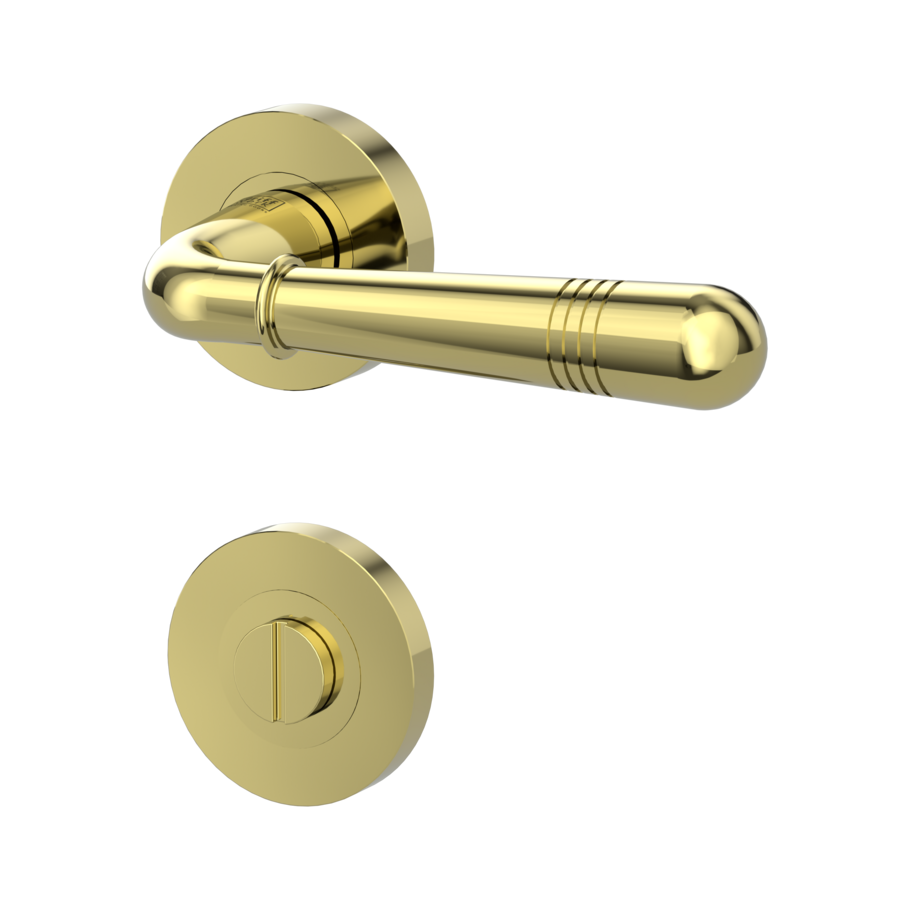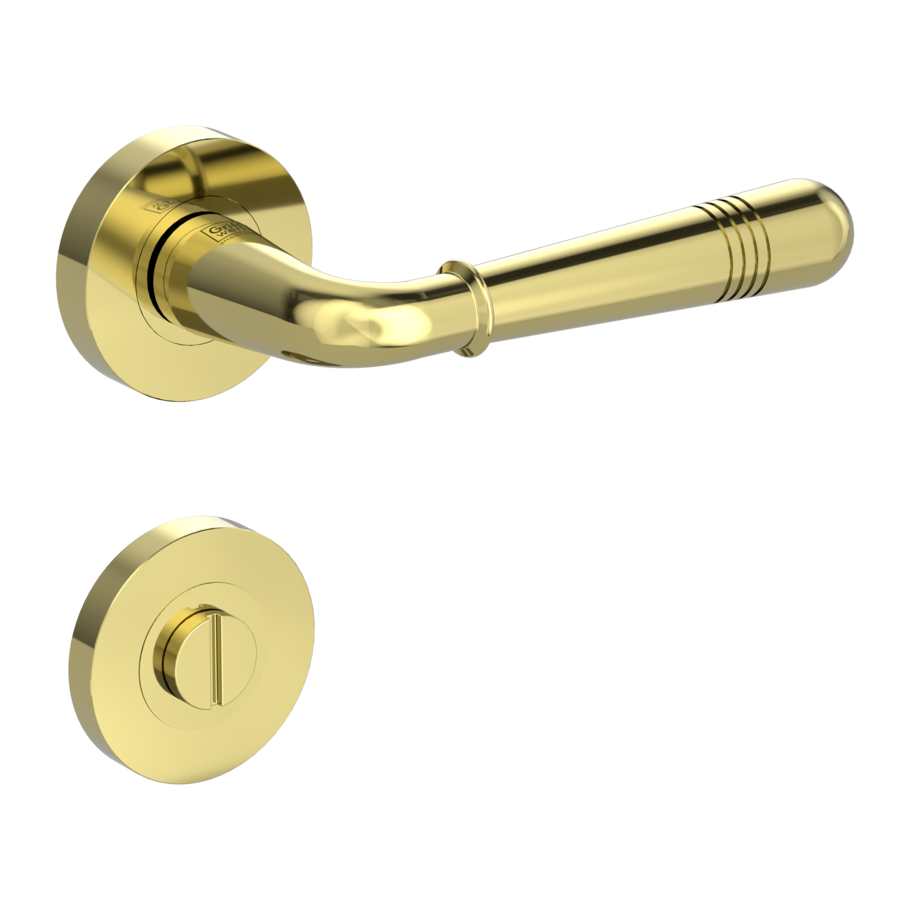 door cover:
rose set round
door handle set FABIA
screw on cl4 rose set round
wc brass look
FABIA
Stylish furnishings
Magnificent door fittings are witness to outstanding craftsmanlike forging and punching artistry throughout all art historical epochs. Whether in a Baroque or Empire style or reflecting the diversity of history, fittings were the ornaments on every door. The door handle FABIA seems as if it were made specifically for the sophisticated doors of a town villa or also for a homely country house style.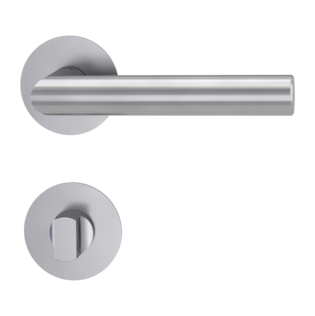 What is a WC-closer?
The rosette set with WC lock is considered the classic for the bathroom. A door handle with WC lock, abbreviated WC at Griffwerk, is equipped with a rotary knob on the inside and an emergency release on the outside. With the WC lock on the inside, the room door can be locked from the inside by turning it once. In an emergency, the door can be emergency unlocked from the outside, e.g. with a coin.