FRAME 1.0 with inlay silk-matt RAL 9010
FRAME handle pair including inlay
FRAME 1.0 with inlay silk-matt RAL 9010
FRAME handle pair including inlay
Door handle pair FRAME 1.0
velvety grey 38-45mm wc L
with inlay silk-matt RAL 9010
FRAME with inlay
An ode to minimalism
Actually, FRAME is committed to the idea of minimalism. Its form is almost an ode to the right angle and clarity not to be outdone. Something FRAME can do more than any other door handle: it fits both standard-height doors and XL-sized floor-to-ceiling doors. Especially in combination with large door formats, there is hardly any hardware that plays so well on the large area, we are convinced of that. FRAME is also predestined for flush-mounted interior solutions in which wall and door surfaces merge into one another. Its restrained design fits perfectly into this architectural concept. An inlay in the same surface perfects the whole thing.
What is a WC-closer?
The rosette set with WC lock is considered the classic for the bathroom. A door handle with WC lock, abbreviated WC at Griffwerk, is equipped with a rotary knob on the inside and an emergency release on the outside. With the WC lock on the inside, the room door can be locked from the inside by turning it once. In an emergency, the door can be emergency unlocked from the outside, e.g. with a coin.
Where should the closing button be located?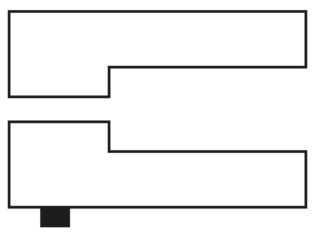 Frame WC right
Inside lever handle with locking knob pointing to the right
For DIN left door opening outwards
For DIN right door opening inwards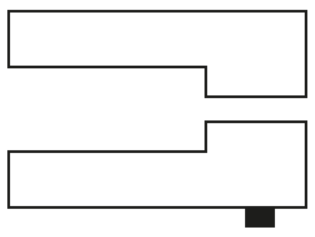 Frame WC left
Inside lever handle with closing knob pointing to the left
For DIN left door opening inwards
For DIN right door opening outwards
Velvet grey
Velvet grey in its natural look is the choice for a modern room and stylish living and therefore the optimal complement for a natural-looking atmosphere - distant yet elegant. Explore the diverse velvet grey product range from Griffwerk - from door handle, window handle and handle shell pair to door bar.