LINES 652
revolving glass door (tsg)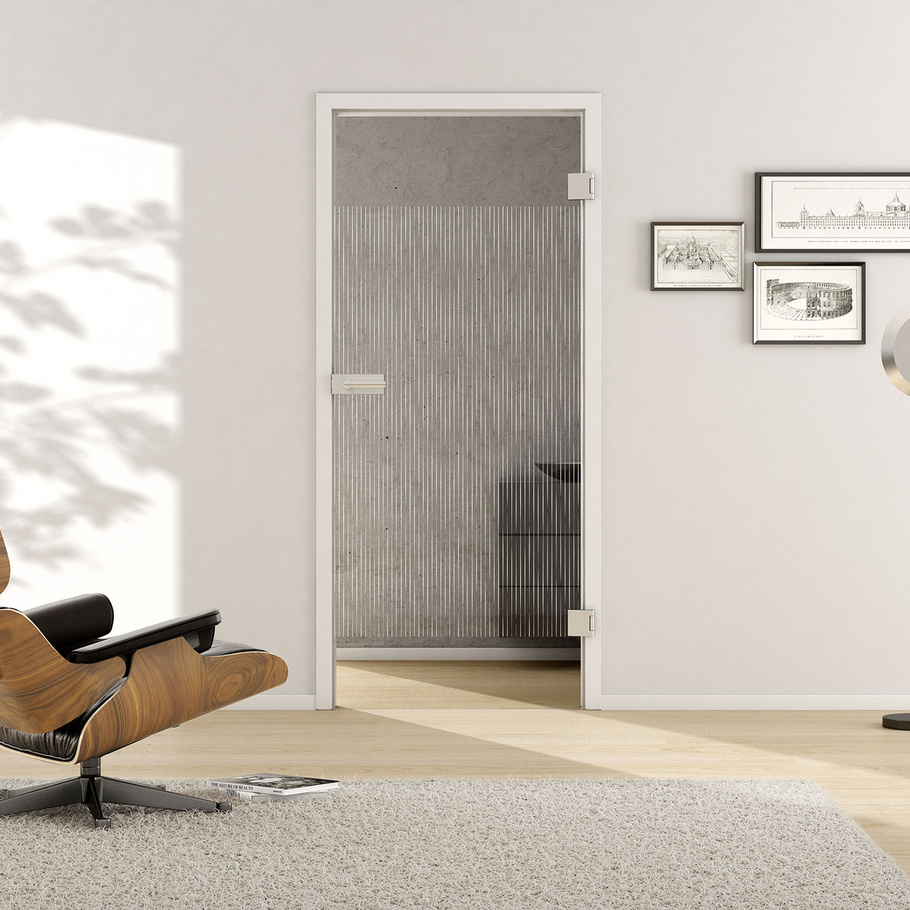 LINES 652
revolving glass door (tsg)
color/opacity: PURE WHITE/clear
Glass revolving door LINES 652
TSG PURE WHITE clear
834x2097x8mm Studio/Office DIN R
LINES 652
Line Line Line
Laser technology allows the finest engravings. They draw through the glass surface very finely. The characteristic lines may vary: strictly arranged, condensing, superimposed or even irregularly broken.
These decors blend harmoniously into the living space design.
Warmth
Glass doors make every room even more individual. The diversity of the door materials and designs permits new room interpretations every time. Replacing an existing wooden door with a glass one is very easy, by the way. Rotary doors can even use existing frames. Sliding doors can re-create room transfers. It looks good and saves space, since no swivel range is needed, in contrast to rotary doors. Sliding doors run space-savingly along the wall. A soft retraction version will give you additional comfort.
All glass door designs from the GRIFFWERK range are generally available as rotary door system and sliding door system. We wish you a lot of pleasure in choosing your glass door.
Fascinating Laser technology
Bundled light engraves delicate lines into the glass surface. Point by point and precisely controllable, detailed motives and finely graduated progressions can thus be transferred to glass. Our laser places microscopically small pixels next to each other, permitting photo realistic results. The deeper engravings change the light reflection. Laterally ingressing light makes the patterns virtually light up. Laser-processed glass doors remain transparent. If you wish more protection from looks, simply pick the version in TWO-SIDES with rear satination.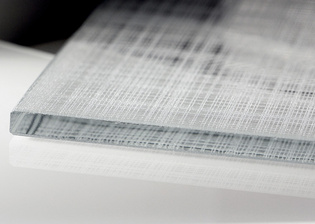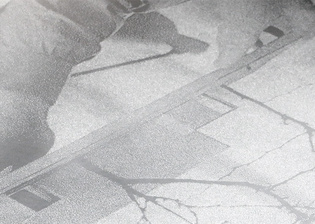 Light in its strongest form
Thanks to innovative laser technology, particularly fine and haptically interesting texture can be engraved on glass. The surfaces are permanently resilient and easy to clean.
Griffwerk laser doors meet ESG standard
GRIFFWERK offers tested safety for laser-treated glass doors of single-pane safety glass. According to the general building supervisory approval from the Deutsches Institut für Bautechnik (DIBT), the laser technology applied by GRIFFWERK was able to meet all specifications. GRIFFWERK was therefore approved for marking these glass doors with the ESG test stamp.
The stamp contains the number of the standard (DIN EN 12150); GRIFFWERK places it visually unobtrusively on the glass edge at the hinge side. ESG is available from GRIFFWERK as green glass or the high-quality white glass variation PURE WHITE by GRIFFWERK. Both glass types can be laser-treated on request and continue to meet the ESG standard then.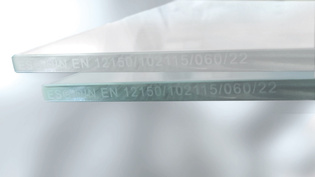 care note for glass doors
When you clean your interior glass, it is enough to clean the surface with warm water. For this, use a sponge or a soft, lint-free cloth. Clean a large area, rather than pointedly.
If there are any residues, e.g. of fingerprints, you can also use commercial glass cleaners (foam cleaner). Please do not use any abrasive, corrosive, acid-containing or alkaline cleaning agents, since these will attack the glass surface and also may cause scratches. Excessive water can be wiped dry with a microfiber cloth. When water acts on the glass surface for an extended period, stubborn lime residue may form.
For LSG doors, observe that the edge composite must not get into contact with water, since this may cause moisture and cleaning agent to enter the laminate.
For satined and laser-treated surfaces
To prevent abrasion of the surface structure, you should not apply too much pressure here. To avoid clouding, rub your door dry generously with a microfiber cloth. Do not use paper or cellulose cloths, since they are too abrasive.
For screen-print glasses
Screen-printed surfaces are softer than the pure glass surface and therefore more sensitive against mechanical cleaning agents. They also must not be cleaned with acids since they may attack the print pattern.
Attention
Please do not use any scratching tools, razor blades or scrapers. They can leave visible and irreparable scratches on the surface.