LUCIA PIATTA S
Door handle set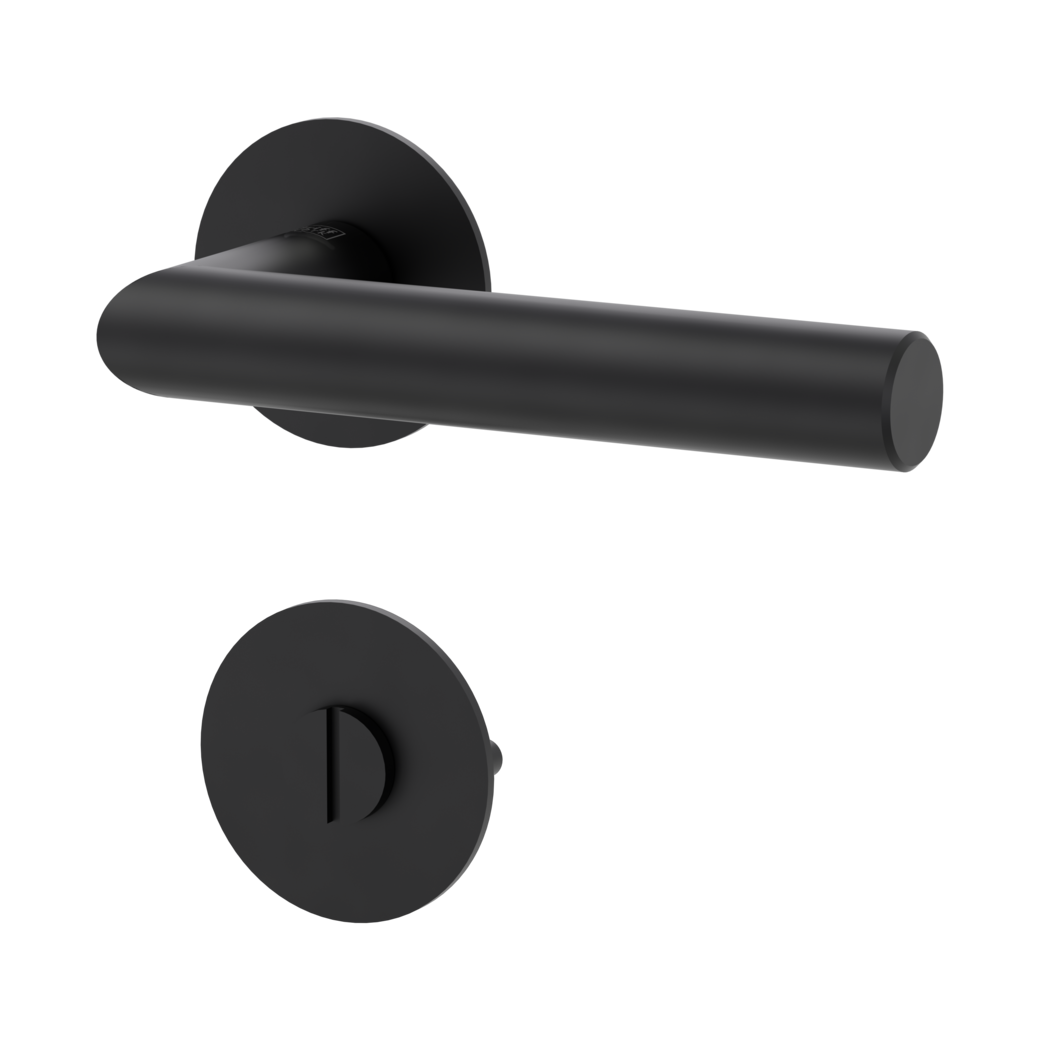 LUCIA PIATTA S
Door handle set
Selection of standard:
Not tested
Country validity:
Germany
LUCIA PIATTA S door handle set
Flat escutcheons round
WC graphite black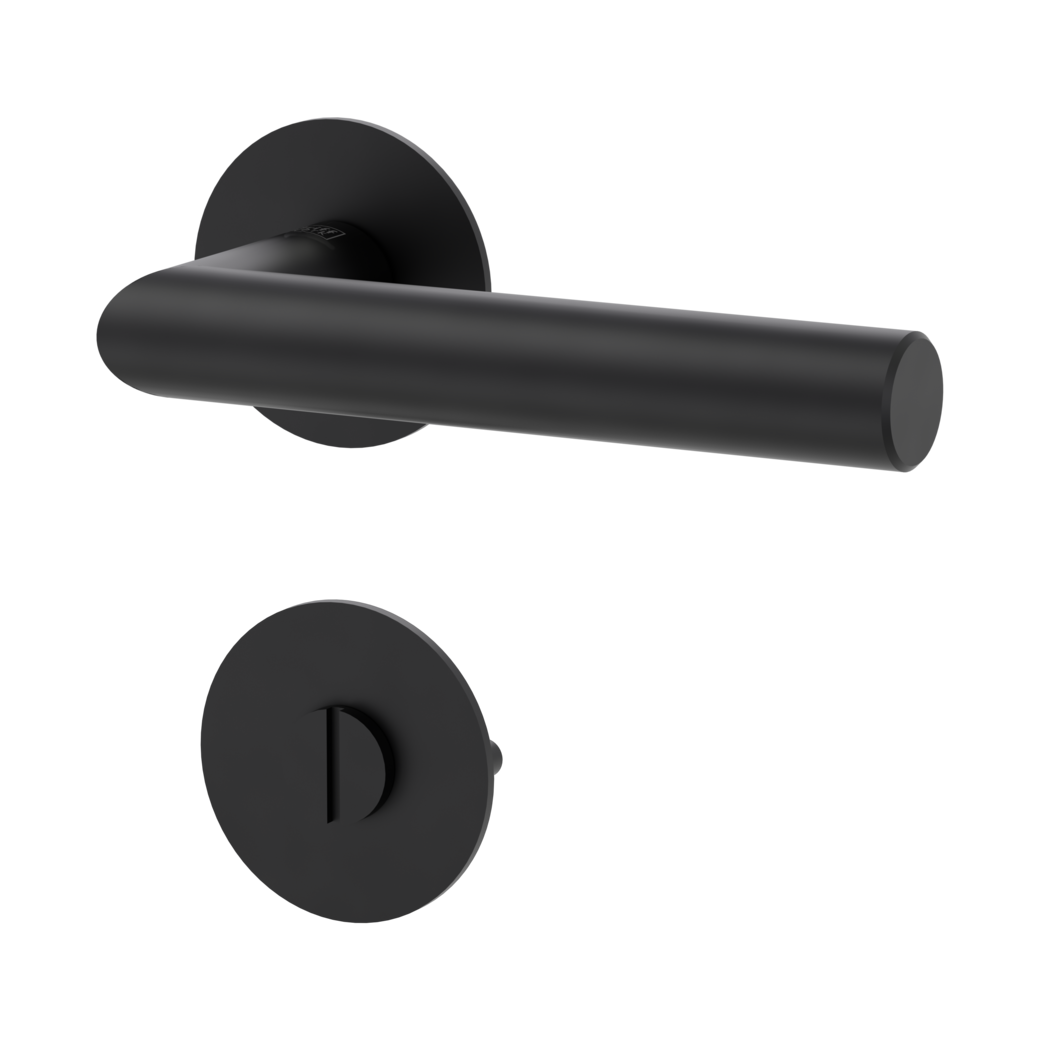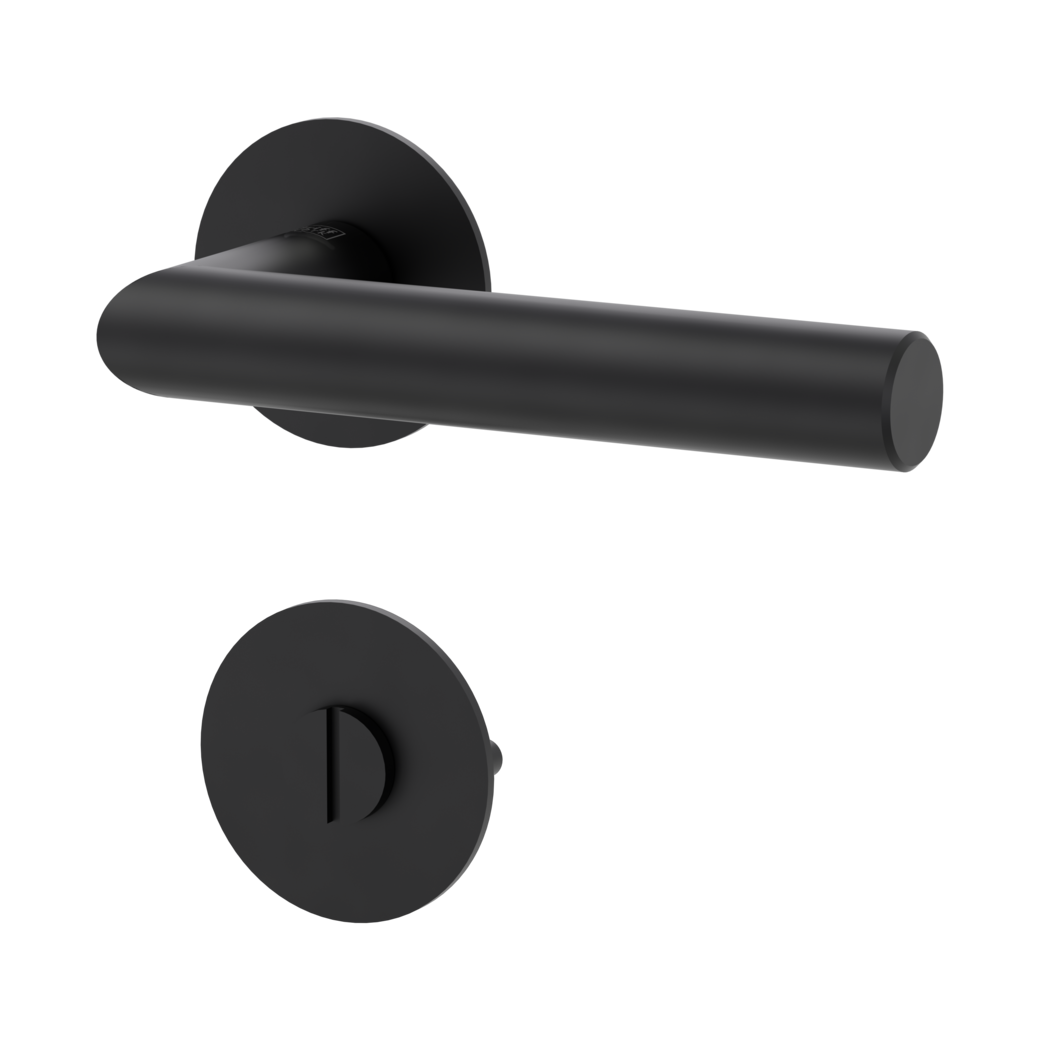 Door handle set
LUCIA PIATTA S
Art. No. 120500378
Selection of standard:
Not tested
Country validity:
Germany
LUCIA PIATTA S door handle set
Flat escutcheons round
WC graphite black
LUCIA PIATTA S
LUCIA. The masterpiece.
Experience the design classic L-Form in a new interpretation with Lucia, the masterpiece from Griffwerk. The unique character of Lucia is also known as the Frankfurt model or Frankfurt Form. Discover the perfect symbiosis of highest quality, appealing design and flush aesthetics for your doors. Today, the L-Form is the classic door handle throughout Europe: from Barcelona to Berlin, from Warsaw to Amsterdam.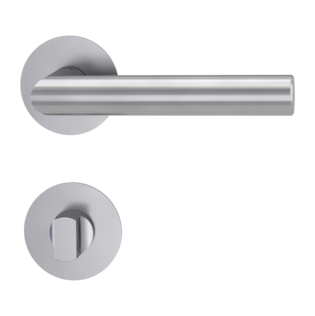 What is a WC-closer?
The rosette set with WC lock is considered the classic for the bathroom. A door handle with WC lock, abbreviated WC at Griffwerk, is equipped with a rotary knob on the inside and an emergency release on the outside. With the WC lock on the inside, the room door can be locked from the inside by turning it once. In an emergency, the door can be emergency unlocked from the outside, e.g. with a coin.
Graphite black
Black is finding its way into architecture, whether on large window fronts, as entrance doors or in interior details. Griffwerk offers the right selection of black fittings. A special feature is the black shade developed by GRIFFWERK, inspired by the black of graphite. The material look is reminiscent of black graphite powder, the feel is surprisingly soft. Graphite black impresses with its unusual, velvety matt finish and soft surface. Graphite black accents can be repeated in the room. They have a very noble effect and do not stand for elegant refinement and luxury for nothing. Griffwerk offers graphite black design in various product categories, allowing a holistic design of any interior. Graphite black is close to the RAL colour RAL 9011 (graphite black). Whether door handle, window handle, handle shell pair or even just handle bar, what is important is a uniform interplay of different colour elements that emerges from a conscious colour concept.
Why does our door handle have a female name at all?
At the beginning of our company's foundation, we have given all handles melodious names. Since this model in the Frankfurt form is an L-shaped handle, we considered a name with L as a good choice. The main reason for the naming is simply the sound of the name, which fits the shape of the handle and is easy to remember. The design of the handle is as sonorous as the name. Simple, slightly industrial and therefore suitable for every house, the door handle with the unforgettable name enjoys great popularity.