LUCIA PIATTA S
door handle set
LUCIA PIATTA S
door handle set
door handle set LUCIA PIATTA S
flat rose rose set round
smart2lock R brushed steel
Door handle LUCIA PIATTA S smart2lock
Undisturbed with one click
The clear differentiation between walls, architraves and doors is no longer necessary nor desired today. Materials and visuals are more coherent. The need for order and visual minimalism changes our living culture. A flush appearance therefore defines the fashion. PIATTA S dominates this design style. The rosette clings to the door like a disc. No special milling is even needed with PIATTA S. Our new lockable door handles with smart2lock technology provide more privacy in the living space without key or toilet rosettes.
1-hand-operation combined with elegant, flush appearance.
smart2lock stands for the perfect combination of intelligent locking tech-nology with puristic design. All door handles can be locked and unlocked with just one hand. And since the locking mechanism is integrated in the handle, no key rosette is required.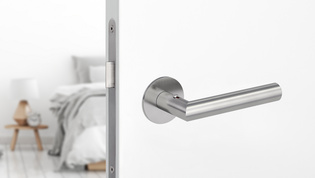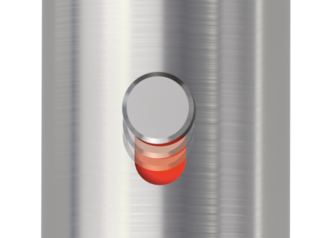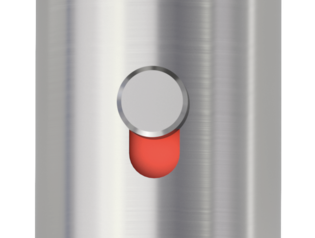 smart2lock. Benefits at a glance.
undisturbed with one click - privacy for every room
comfortable 1-hand operation
integrated locking systems
new door aesthetics without key rosette
simple emergency unlocking
compatible with any standard mortise lock
Care instructions stainless steel
General care of the material: Stainless steel
GRIFFWERK is not just limited to an attractive outer design – we are proud of our products' inner values too. We exclusively use 304 alloy stainless steel, designated as 1.4301. The composition of this high-quality stainless steel makes it a corrosion-proof stainless steel with special corrosion resistance and resilience. Corrosion-proof stainless steel forms a very thin protective passive layer that forms again by chemical reactions, even after the surface has been damaged.
Care instructions
GRIFFWERK recommends the "GRIFFWERK Pflegespray" care spray, which is specifically designed for our products, to care for and retain the value of your products. It has an intensive cleaning and dirt-repellent effect and thus retains the value of your products. Please do not use any aggressive cleaning agents or abrasive agents containing alcohol. Please note that the surface of the fittings can be damaged if subjected to excessive wear and tear, for instance from construction site dirt, grinding dust or aggressive vapours and sea water. Therefore, please clean your products with GRIFFWERK Pflegespray care spray as soon as they have become dirty. Our spray is available from all our trade partners.