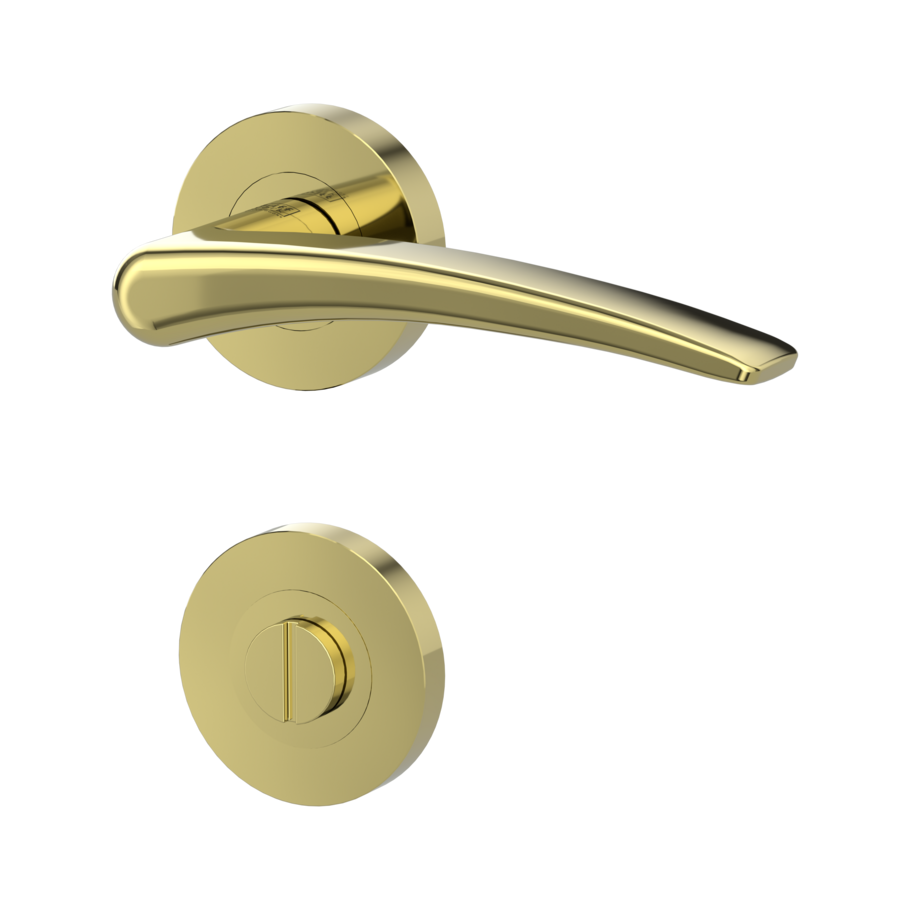 door cover:
rose set round
door handle set MARISA
screw on cl4 rose set round
wc brass look
MARISA
Soft elegance
The gently curved arc of the hand grip offers a pleasing surface to hold. MARISA is available in a range of different finishes.
What is a WC-closer?
The rosette set with WC lock is considered the classic for the bathroom. A door handle with WC lock, abbreviated WC at Griffwerk, is equipped with a rotary knob on the inside and an emergency release on the outside. With the WC lock on the inside, the room door can be locked from the inside by turning it once. In an emergency, the door can be emergency unlocked from the outside, e.g. with a coin.
Mid-Century Modern
Mid-Century Modern stands for a formal design in architecture. The origin of this style of living can be found in the USA and Europe between the 1930s and 1960s. Mid-Century Modern is characterised above all by clear lines, organic forms and streamlined design without further embellishments. In terms of colour, the emphasis is on earth tones. In homes today, the Mid-Century Modern style is often found in sofas and other furniture, but the style is also an interior design idea on door handles. our door handles are perfectly combined with it.