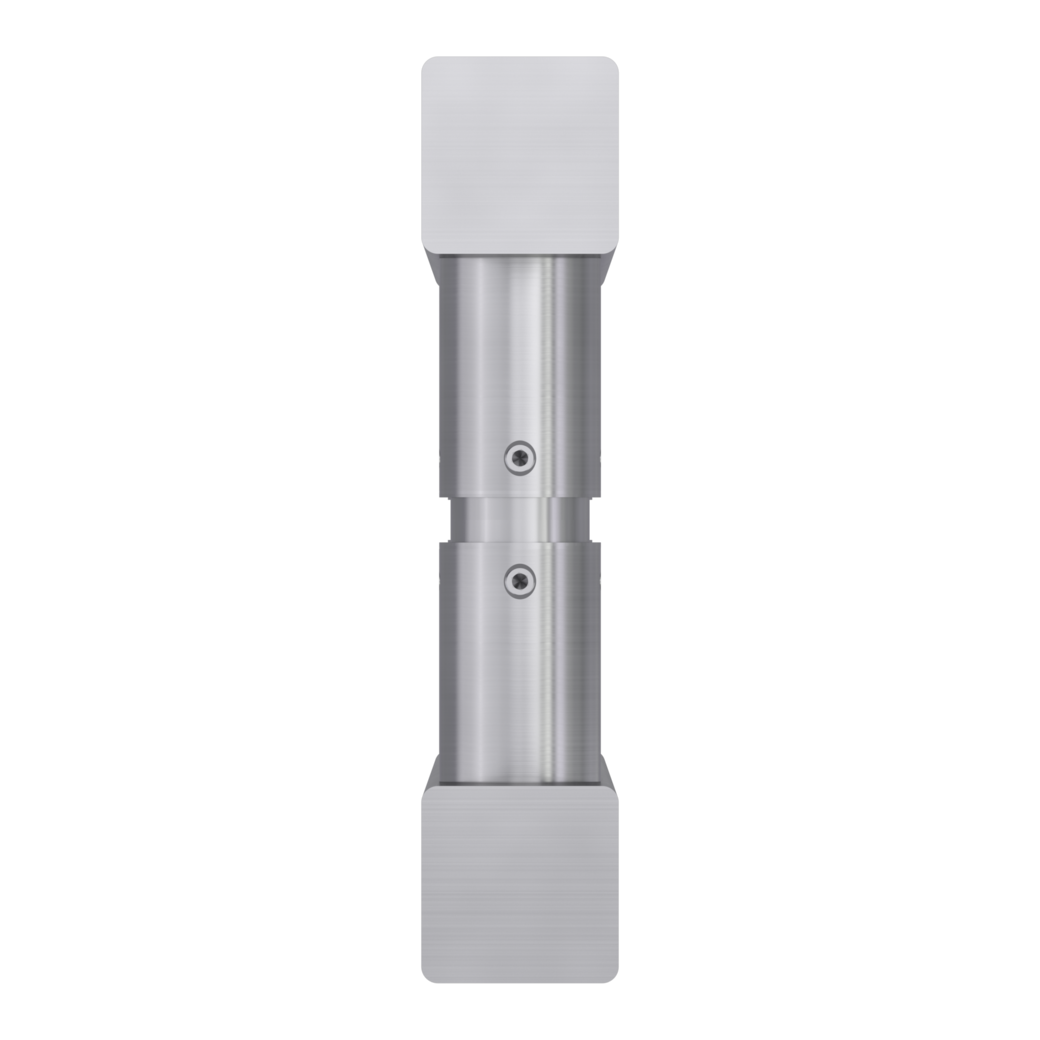 Pair of bar handles
PURISTO
Art. No. 490040171
Finish
Satin stainless steel
Country validity
Germany
Austria
Switzerland
United Kingdom
Czech Republic
Slovakia
Slovenia
The Netherlands
Spain
France
Italy
China
Belgium
description40char1
PURISTO pair of bar handles
description40char2
Screw-on system
description40char3
66x450x30mm satin stainless steel
Grip Rod PURISTO
Stainless steel
The Puristo push handle family is characterised by solid processing and matching proportions. Puristo push handles have a 30 mm thick square grip on 25 mm push handle feet. The push handle feet are designed as round tube. Several attachment types are available.
Care instructions for stainless steel: Door handles, window handles and co.
High quality material with intelligent surface
GRIFFWERK is not limited to noble design - we are proud of the inner values of our products. We exclusively use stainless steel of alloy 304, also known as "1.4301". This high quality steel is - matt or polished - due to its composition stainless with special corrosion resistance and durability. Stainless steel forms a very thin protective passive layer, which rebuilds even after surface damage caused by chemical reactions.
Our care spray
GRIFFWERK recommends the "GRIFFWERK Care Spray", which is specially designed for our products, to care for and maintain the value of your stainless steel door handles and fittings. It cleans intensively, has a dirt-repellent effect and thus maintains the value of your stainless steel room door set, door handles and door fittings. Please do not use any aggressive cleaning agents or scouring agents containing alcohol for cleaning - regardless of whether the stainless steel surface is matt, polished or shiny. Please note that the surface of the lever handle set can be damaged under extraordinary stress, for example by building dirt, grinding dust, aggressive vapors or salt water. For this reason, clean the handle set with GRIFFWERK Care Spray immediately after soiling. Our GRIFFWERK care spray is available from all our trade partners.
Pair of bar handles PURISTO
Art. No. 490040171