PURISTO S MINIMAL MODERN
revolving glass door lock set with handle pair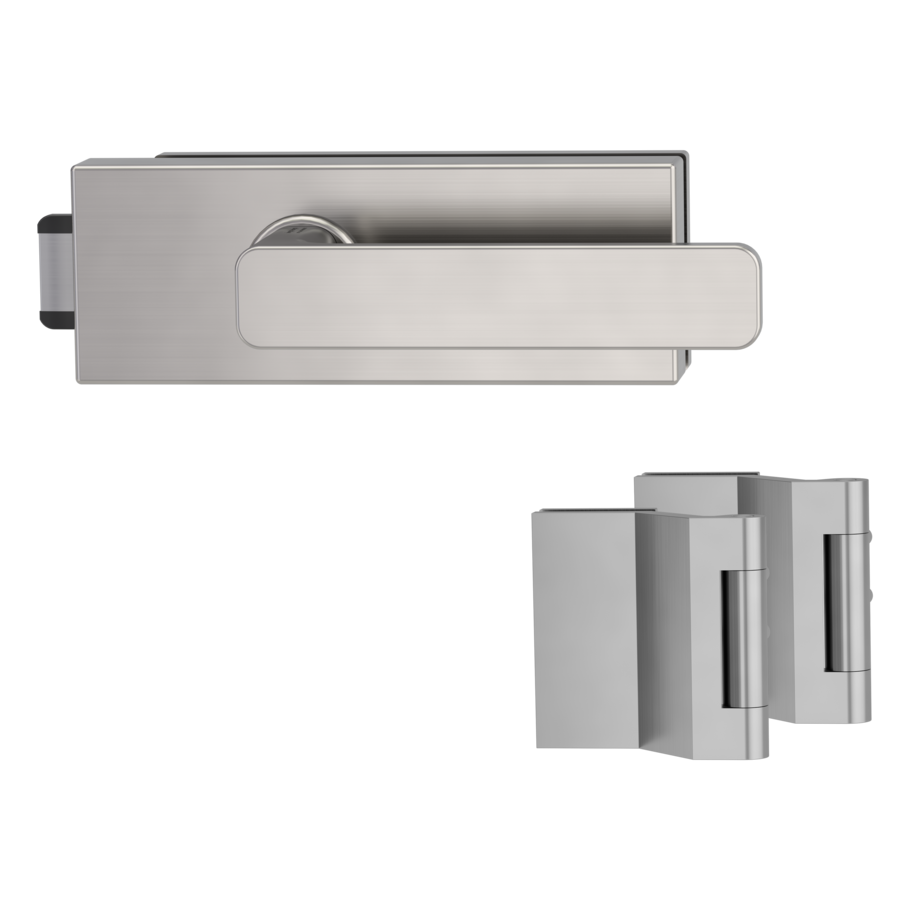 PURISTO S MINIMAL MODERN
revolving glass door lock set with handle pair
Bohrungsart:
Studio/Office
glass door lock set PURISTO S
unlockable silent 3-part hinges
MINIMAL MODERN velvety grey
Glass door fitting PURISTO S with door handle MINIMAL MODERN
Strict and clear with modern and contemporary
"Form follows comfort" may have been the specification for the furtherdeveloped design of this extraordinary lock box. The new, comfortable option of closing by 1-hand operation is particularly distinctive. Thanks to revised technology, the closing head is now in reach of the thumb and can be comfortably actuated when pulling the door closed. The outer dimensions of the lock box have also been clearly reduced. The many adjustment options are comfortable as well: The spring force of the door handle can be individually adjusted and the grip position can be corrected to the millimetre.
This architecturally minimalist basic shape is charmingly detailed with soft curves. This relates first and foremost to the visible surface and it taken up by the rear creating pleasant and, at the same time, unexpected grip comfort. MINIMAL MODERN represents a modern and contemporary interpretation of a door handle and thus blends harmoniously into all residential surroundings.
Velvet grey
Velvet grey in its natural look is the choice for a modern room and stylish living and therefore the optimal complement for a natural-looking atmosphere - distant yet elegant. Explore the diverse velvet grey product range from Griffwerk - from door handle, window handle and handle shell pair to door bar.