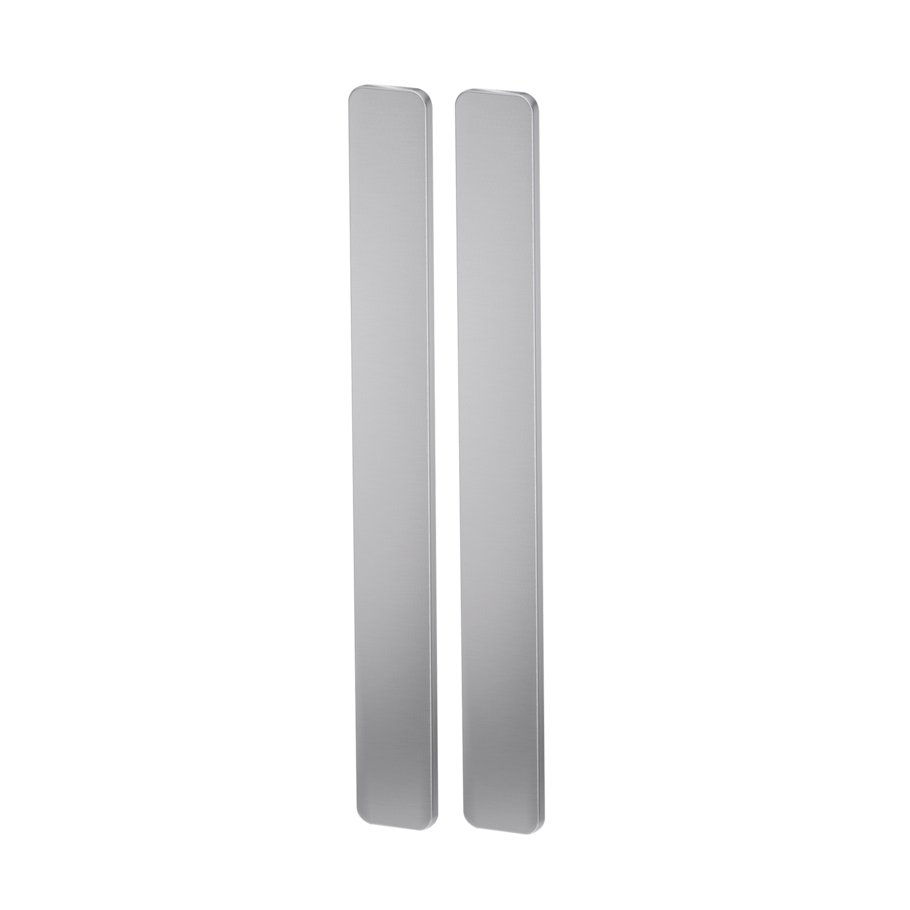 surface:
brushed steel look
handle strip pair R8
adhesive technique
40x350x7mm brushed steel look
Handle strip R8
R8-Design
Strict geometric clarity is combined with roundings pleasant to the touch. The angle between two perpendicular straight lines is formed by the sector of a circle here. The size of this circle can be defined by its radius. Rectangular and square shapes with rounded corners result. In addition to being a classifying style element of the 1970s, this was already characteristic for the ground-breaking new design language of Braun company in the 1960s (cf. SK1 by Artur Braun and Fritz Eichler) and a consistent characteristic of form in the furniture drafts of Marcel Breuer. Today, it is symbolic for a number of design icons that have become the daily companions of an entire generation as Smartphones. The new forms are even clearer. They reduce selected, high-quality materials, play with design quotes and show new perfection.