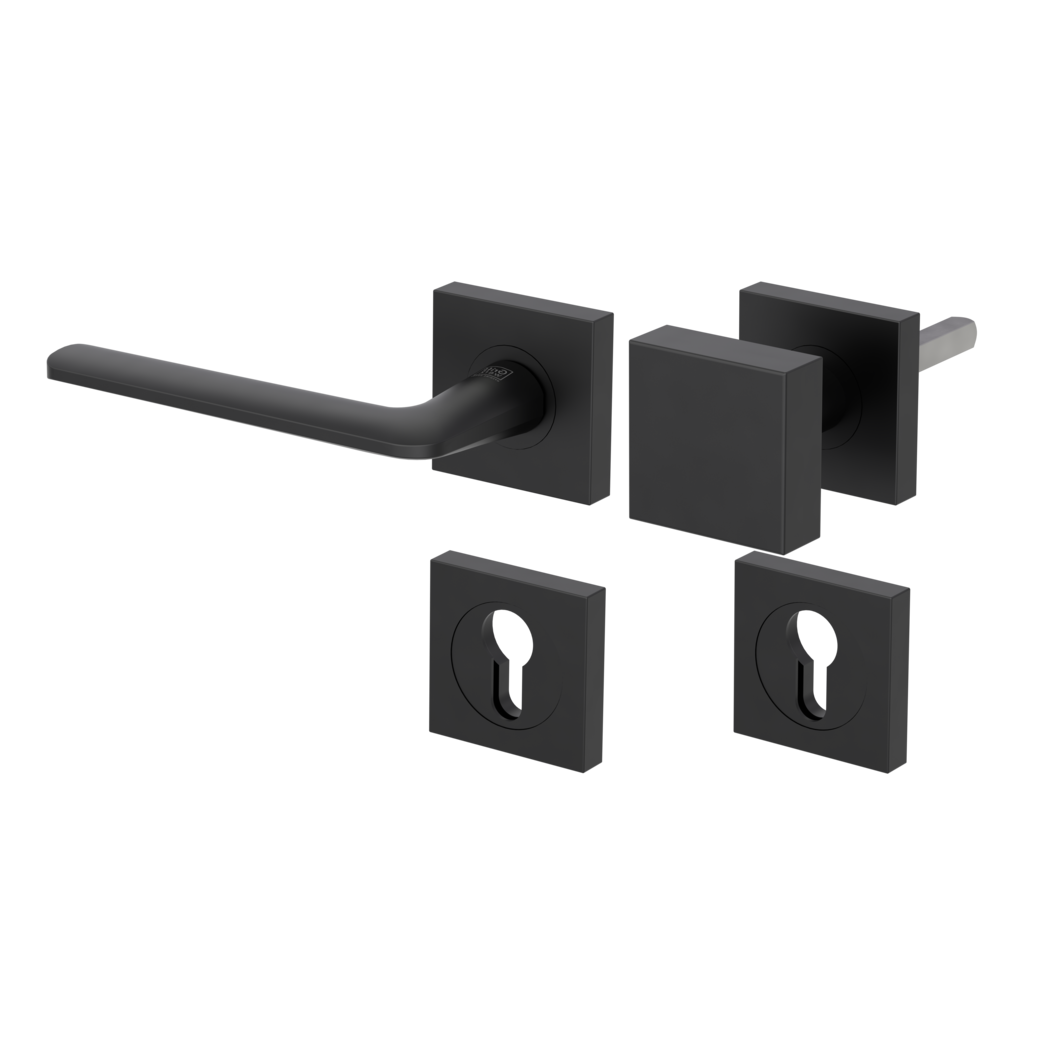 Alternate set
REMOTE SQUARE
Art. No. 288020528
Cover
Straight-edged escutcheons
Selection of standard
GK4
description40char1
REMOTE alternate set
description40char2
Screw-on sys.GK4 straight-edged escut.
description40char3
Knob SQUARE graphite black L
Knob handle set REMOTE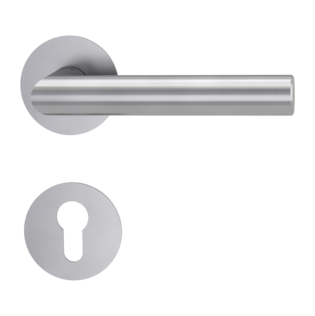 What is a profile cylinder?
A profile cylinder lock is used as a classic for house, office and flat entrance doors. A profile cylinder is a cylinder that can be operated with a key. Profile cylinders therefore also provide a certain degree of protection - although less than protective fittings. Attention: If you want a door handle with profile cylinder insert, please note the marking PZ.
Graphite black
Black is finding its way into architecture, whether on large window fronts, as entrance doors or in interior details. Griffwerk offers the right selection of black fittings. A special feature is the black shade developed by GRIFFWERK, inspired by the black of graphite. The material look is reminiscent of black graphite powder, the feel is surprisingly soft. Graphite black impresses with its unusual, velvety matt finish and soft surface. Graphite black accents can be repeated in the room. They have a very noble effect and do not stand for elegant refinement and luxury for nothing. Griffwerk offers graphite black design in various product categories, allowing a holistic design of any interior. Graphite black is close to the RAL colour RAL 9011 (graphite black). Whether door handle, window handle, handle shell pair or even just handle bar, what is important is a uniform interplay of different colour elements that emerges from a conscious colour concept.
Alternate set REMOTE SQUARE
Art. No. 288020528