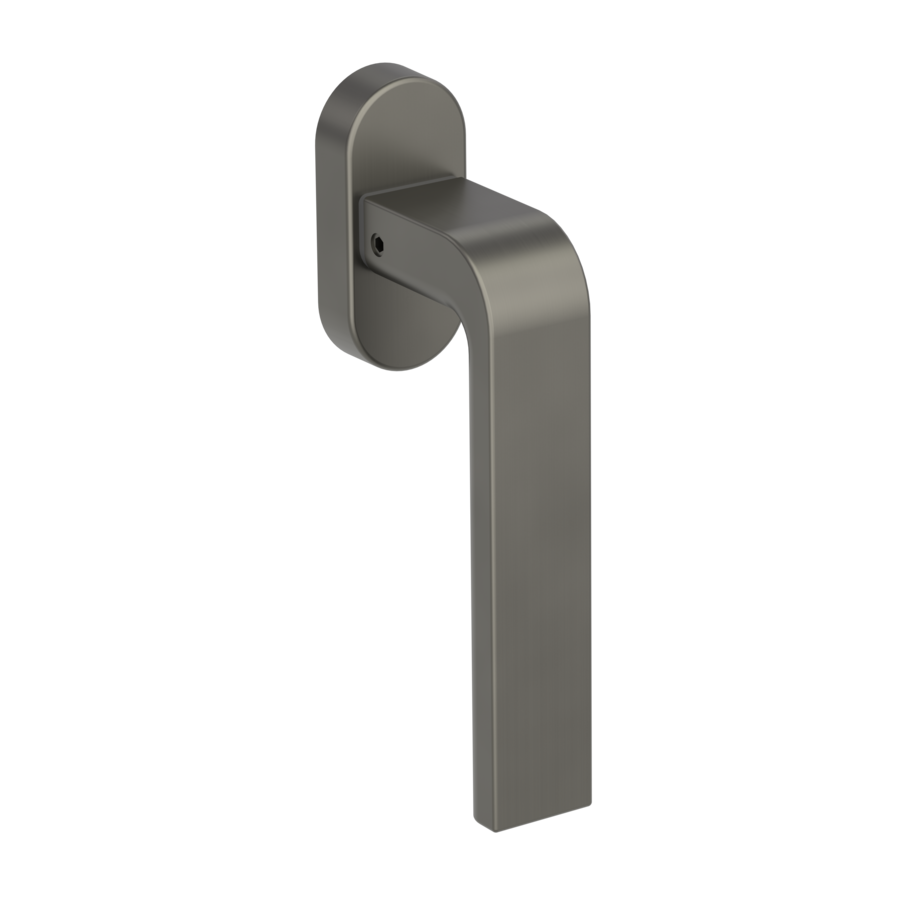 window handle GRAPH
cashmere grey R
7x32mm
Window handle sieger design GRAPH
Elegant and reduced
The clear geometrical concept of the GRAPH window handle seeks a formal relationship with the door leaf. GRAPH does not distract and withdraws itself confidently. The continuous parallel lines of the top view experience a contrast to the strict edge of the visible surface through a soft rounding of the back of the handle. GRAPH stands for a consistently modern attitude.
Cashmere grey
The so-called cashmere goats come from the former principality of Kashmir between India, Pakistan and China. Their wool is significantly softer than the finest sheep's wool and one of the most precious and expensive natural fibres of all. It inspired us for our velvety soft surface cashmere grey. Our cashmere grey not only offers luxury for the hands, but also has a silky matt appearance. The shade, which is very close to RAL 7022 (umbra grey), goes perfectly with warm tones and materials. Materials such as wood, patterns in textiles or other fluffy interior accents can be combined.
Window handles - small design objects with great effect
Window handles are more than practical operating elements: they are small design objects with a big effect. Especially on windows that you open several times a day, they have to meet a high level of technical requirements.
In the Griffwerk range you will find window handles in different sizes and shapes as well as made of different materials. Thanks to our consistent design across all products, they are guaranteed to match the style of your door handles. So implement your design requirements down to the last detail - whether in matt or glossy, chrome-plated or brass-look, in velvet grey or graphite black. With our window handles, you can set the scene for your old windows or give your new windows the perfect design.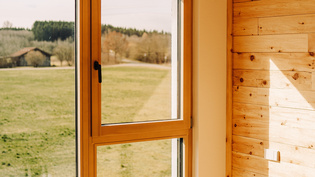 Window handles - technical equipment
The window handles are attached to the window frame by means of the 7 mm thick square pin. How deep the square pin must be pushed into the window to lock it depends on the thickness of the window. You can easily measure this in advance with the help of a thin object, for example a knitting needle. To do this, push the knitting needle into the opening as far as it will go and mark the spot with your fingernail. If you now measure this distance with a measuring tape, you will have the length of the pin.
In addition, our window handles are equipped with a sliding bearing for a durable, smooth and above all silent function. Without costly maintenance work!
Look & Feel!
The surface finish developed by GRIFFWERK, soft2touch by GRIFFWERK, combines an extraordinary look with a velvety soft feel. Surfaces make a decisive contribution to a positive product experience. This is especially true for door handles, which are touched countless times every day - not only on inner doors.