ULMER GRIFF
door handle set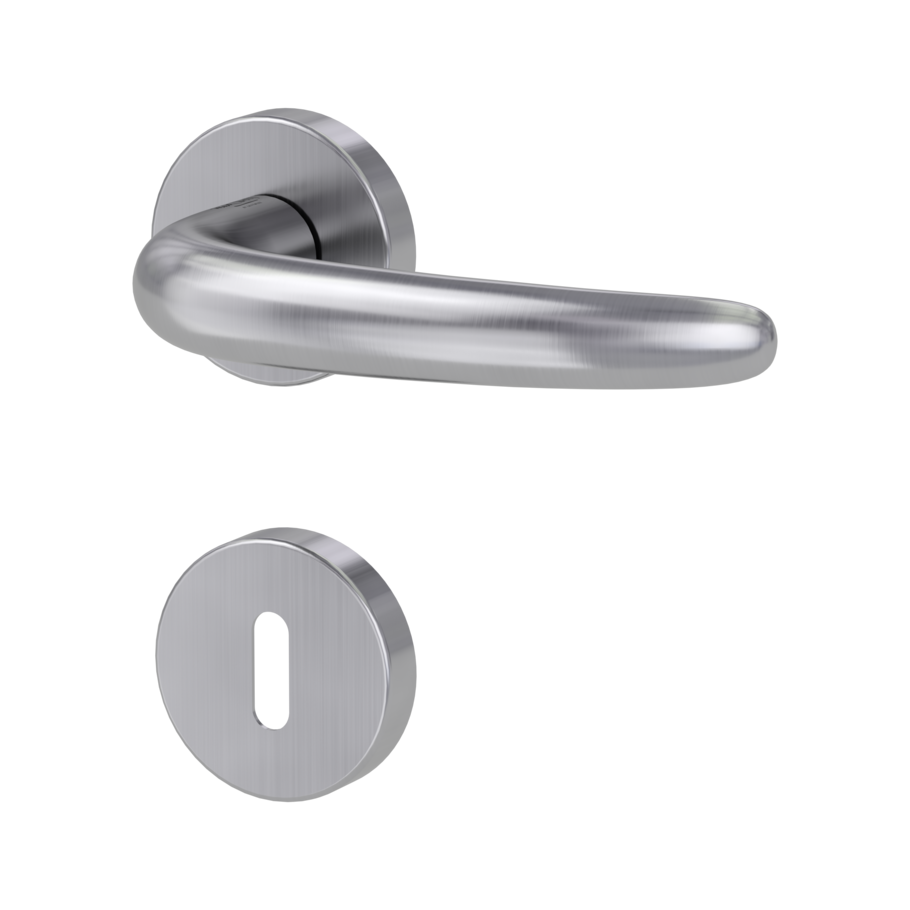 ULMER GRIFF
door handle set
door cover:
rose set round
door handle set ULMER GRIFF
clip on UG3 rose set round
mortice lock brushed steel
Door handle ULMER GRIFF
With respect and license
GRIFFWERK's reedition of the ULMER GRIFF shows the same, characteristic transition from a circular shape to an elipse. The shape is based on a mathematical principle, just as Max Bill had originally called for in his 1946 work, "The Mathematical Approach in Contemporary Art". The ULMER GRIFF BY GRIFFWERK is the only licensed reedition in the world, and is therefore authorised to bear Max Bill's signature.
Care instructions stainless steel
General care of the material: Stainless steel
GRIFFWERK is not just limited to an attractive outer design – we are proud of our products' inner values too. We exclusively use 304 alloy stainless steel, designated as 1.4301. The composition of this high-quality stainless steel makes it a corrosion-proof stainless steel with special corrosion resistance and resilience. Corrosion-proof stainless steel forms a very thin protective passive layer that forms again by chemical reactions, even after the surface has been damaged.
Care instructions
GRIFFWERK recommends the "GRIFFWERK Pflegespray" care spray, which is specifically designed for our products, to care for and retain the value of your products. It has an intensive cleaning and dirt-repellent effect and thus retains the value of your products. Please do not use any aggressive cleaning agents or abrasive agents containing alcohol. Please note that the surface of the fittings can be damaged if subjected to excessive wear and tear, for instance from construction site dirt, grinding dust or aggressive vapours and sea water. Therefore, please clean your products with GRIFFWERK Pflegespray care spray as soon as they have become dirty. Our spray is available from all our trade partners.