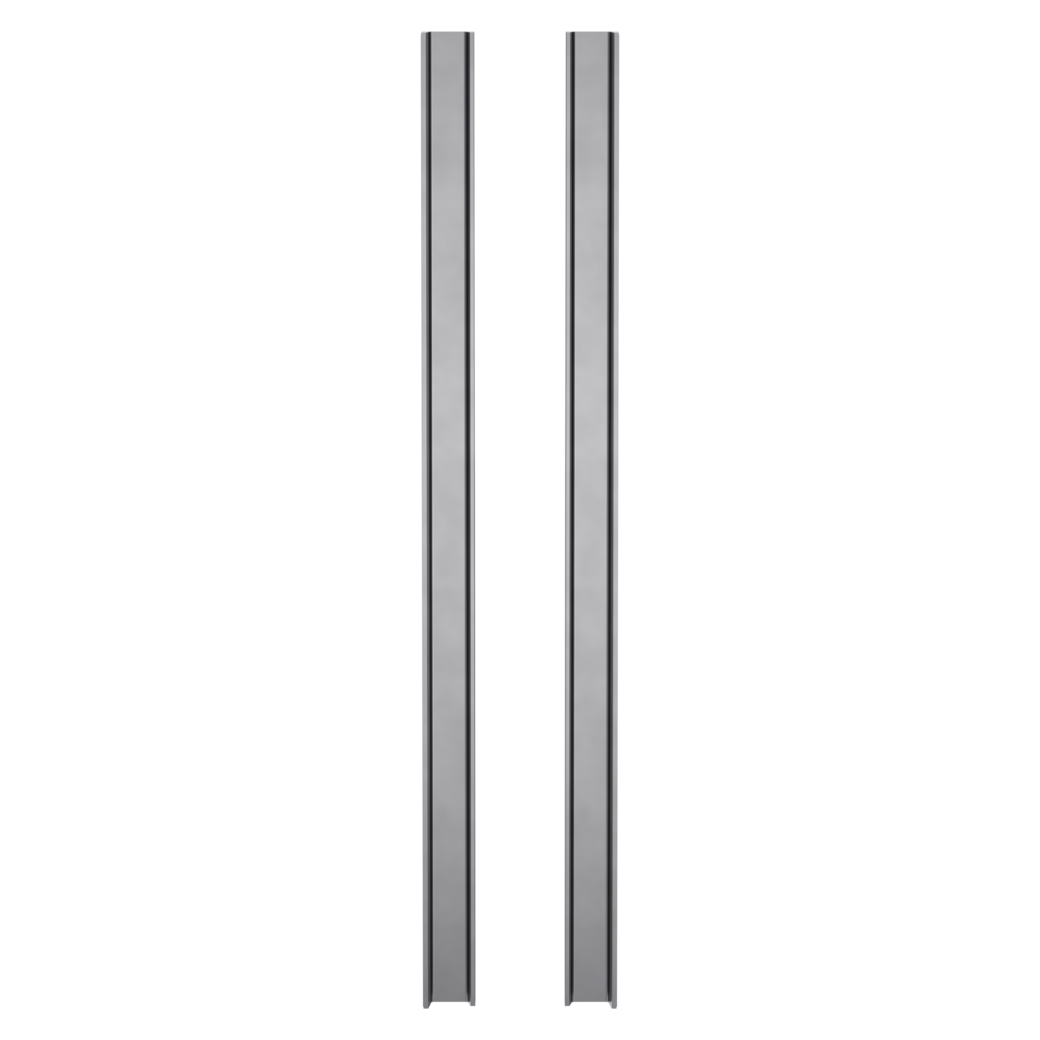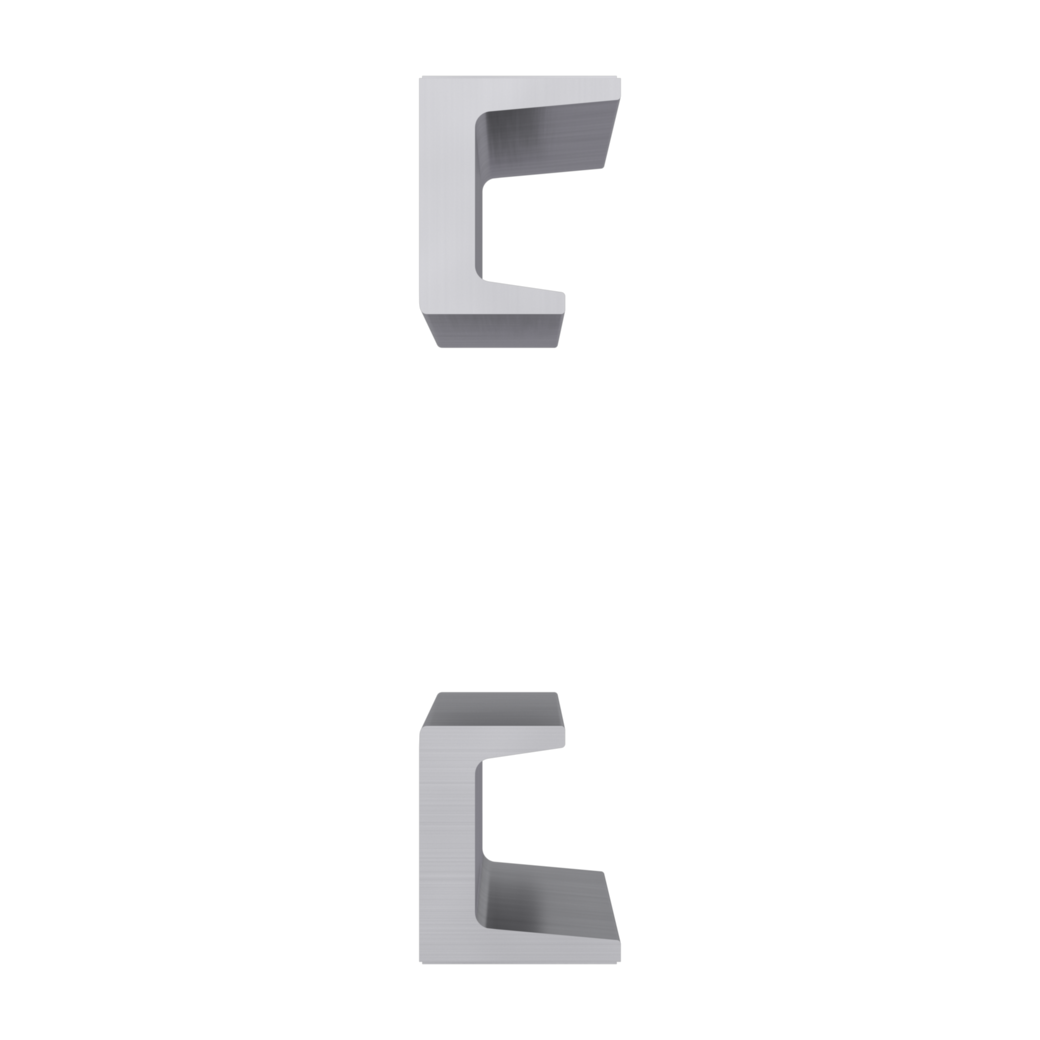 Pair of bar handles
PLANEO GS_49013
Art. No. 490130112
Finish
Satin stainless steel
Country validity
Germany
Austria
Switzerland
United Kingdom
Czech Republic
Slovakia
Slovenia
The Netherlands
Spain
France
Italy
China
Belgium
description40char1
PLANEO GS_49013 pair of bar handles
description40char2
Glue-on system
description40char3
29.12x550x24.88mm satin stainless steel
Grip Rod PLANEO GS_49013
Back to the minimalist origin
Die Griffstangen der Serie PLANEO sind der Weg zurück zum minimalistischen Ursprung. Bohrungen in Scheiben gehören der Vergangenheit an. Die Griffstangen werden mithilfe der SENSA -Technik einfach und sicher auf die Scheibe geklebt. Die Leichtbauweise aus Aluminium ermöglicht diese technische Meisterleistung. SENSA ist die zukunftsweisende Technik von Griffwerk.
Care instructions for stainless steel: Door handles, window handles and co.
High quality material with intelligent surface
GRIFFWERK is not limited to noble design - we are proud of the inner values of our products. We exclusively use stainless steel of alloy 304, also known as "1.4301". This high quality steel is - matt or polished - due to its composition stainless with special corrosion resistance and durability. Stainless steel forms a very thin protective passive layer, which rebuilds even after surface damage caused by chemical reactions.
Our care spray
GRIFFWERK recommends the "GRIFFWERK Care Spray", which is specially designed for our products, to care for and maintain the value of your stainless steel door handles and fittings. It cleans intensively, has a dirt-repellent effect and thus maintains the value of your stainless steel room door set, door handles and door fittings. Please do not use any aggressive cleaning agents or scouring agents containing alcohol for cleaning - regardless of whether the stainless steel surface is matt, polished or shiny. Please note that the surface of the lever handle set can be damaged under extraordinary stress, for example by building dirt, grinding dust, aggressive vapors or salt water. For this reason, clean the handle set with GRIFFWERK Care Spray immediately after soiling. Our GRIFFWERK care spray is available from all our trade partners.
SENSA System without glass bore
Hardware of the SENSA collection does not need any glass bores. The hardware is fastened to the un-drilled glass pane with gentle and secure clamps or by adhesion technology (gluing).
Attractively flexible and fascinatingly simple to install. You want to make your decision today and take the product home right away? It's no problem. If you pick a system with SENSA technology, you will not need to wait for the correctly drilled glass door. You will save time, money and you can be certain that it all fits just right. Nothing can go awry. Unusual sizes are no big deal for SENSA either, since the doors do not need any drilled holes. The SENSA attachment technique has never heard of permanent hardware positions. Everything can be adjusted to your room on site.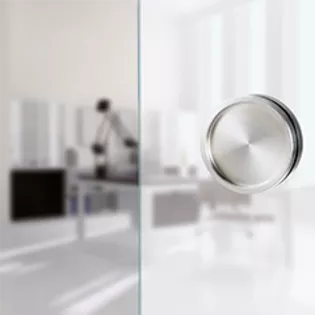 Pair of bar handles PLANEO GS_49013
Art. No. 490130112