Designers for Griffwerk
Max Bill
In the 1950s, the founding rector of the Ulm School of Design Max Bill collaborated with his student Ernst Moeckl to design a door handle for the school building. The Ulm Handle was relaunched in 2013.
Working closely with Dr. Jakob Bill, the son of Max Bill who is currently chairman of max, binia + jakob bill foundation, Ulm-based company Griffwerk has reproduced a handle that matches the form and design intention of the original.
---
Sieger Design
Sieger Design developed the "Characters" collection for Griffwerk. It comprises three individual door handles and the matching and award-winning apron named "Gate".
All models appear consistently reduced at first as a contemporary interpretation. Their personality becomes evident at the second glance. Clearly defined strict or softly subtle lines set deliberate accents and emphasize the individual style of the building residents.
---
Prof. Brigitte Steffen
Since her studies at the State Academy of Fine Arts in Stuttgart, Mrs. Prof. Steffen has worked with textile design as well as the design of surfaces for interior concepts. She designed the TEXTURES collection for GRIFFWERK. The source of her inspiration is the change of perception. By different print procedures, she refined the material as such and thus removed the discrepancy between glass and decoration.
Sophisticated detail work and a striking, expressive design that presents itself differently depending on the background.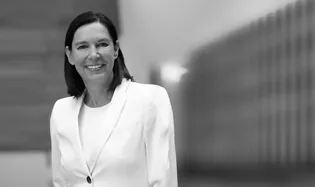 ---
Prof. Thomas Gerlach
Thomas Gerlach (* 1960) is an industrial designer at the university of Pforzheim, consultant and entrepreneur. His career includes more than eighty design and innovative prizes. In the 2000s, Gerlach was on the jury of the red dot award and a board member of the Deutscher Designer Verband and the Verband Deutscher Industrie-Designer (VDID).
Thomas Gerlach for Griffwerk relies on reduction. He considers simplification of shapes to be the most demanding result in design of objects for daily use. New aesthetics are thus shown by door handle FRAME, which consistently does without rosettes with a patented technology.
---
Cooperations
JETTE JOOP
In 2014 we developed a collection of glass doors, stainless steel door fittings and design handles with Jette Joop. Discover our online brand showroom. There you can also find out from which dealer you can purchase modern design products from Jette Joop - and read tips from the designer on current interior trends.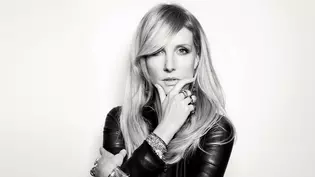 ---
Glas2Art by GRIFFWERK
In the model series GLAS2ART GRIFFWERK offers unique glass doors, which were created in cooperation with designers and artists. The play of light of the material and the incomparable use of laser engraving give the works an unusual visual quality, which also gains from the generosity of the format.
Glass door BIRDS&BIRD_LD_695, laser pattern| TSG
Design: Sarah Bühler