door cover:
long plate freeform
door handle set FABIO
deco screw long plate freeform
wc brass look
FABIO
Long plates
Existing doors can be given a completely different look with new fittings. Removing the fittings is unbelievably simple. Drill holes on the door, used to fix the previous front plates, can be annoying. Long plates like FABIO are ideal for covering all drill holes.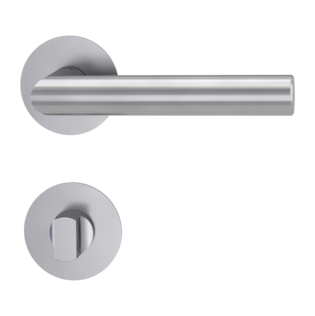 What is a WC-closer?
The rosette set with WC lock is considered the classic for the bathroom. A door handle with WC lock, abbreviated WC at Griffwerk, is equipped with a rotary knob on the inside and an emergency release on the outside. With the WC lock on the inside, the room door can be locked from the inside by turning it once. In an emergency, the door can be emergency unlocked from the outside, e.g. with a coin.