PURISTO S without handle
revolving glass door lock set
PURISTO S without handle
revolving glass door lock set
Bohrungsart:
Studio/Office
glass door lock set PURISTO S
smart2lock silent 3-part hinges
graphite black without handle
Glass door fitting PURISTO S
Less is better
"Form follows comfort" may have been the specification for the furtherdeveloped design of this extraordinary lock box. The new, comfortable option of closing by 1-hand operation is particularly distinctive. Thanks to revised technology, the closing head is now in reach of the thumb and can be comfortably actuated when pulling the door closed. The outer dimensions of the lock box have also been clearly reduced. The many adjustment options are comfortable as well: The spring force of the door handle can be individually adjusted and the grip position can be corrected to the millimetre.
1-hand-operation combined with elegant, flush appearance.
smart2lock stands for the perfect combination of intelligent locking tech-nology with puristic design. All door handles can be locked and unlocked with just one hand. And since the locking mechanism is integrated in the handle, no key rosette is required.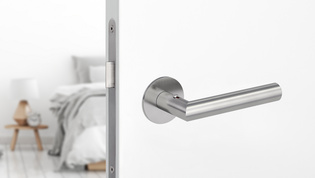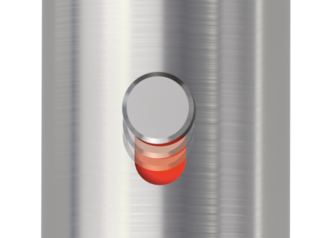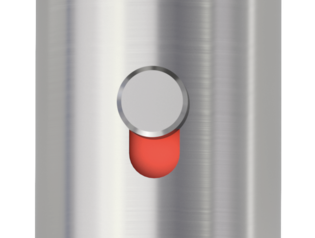 smart2lock. Benefits at a glance.
undisturbed with one click - privacy for every room
comfortable 1-hand operation
integrated locking systems
new door aesthetics without key rosette
simple emergency unlocking
compatible with any standard mortise lock