PURISTO S without handle
revolving glass door lock set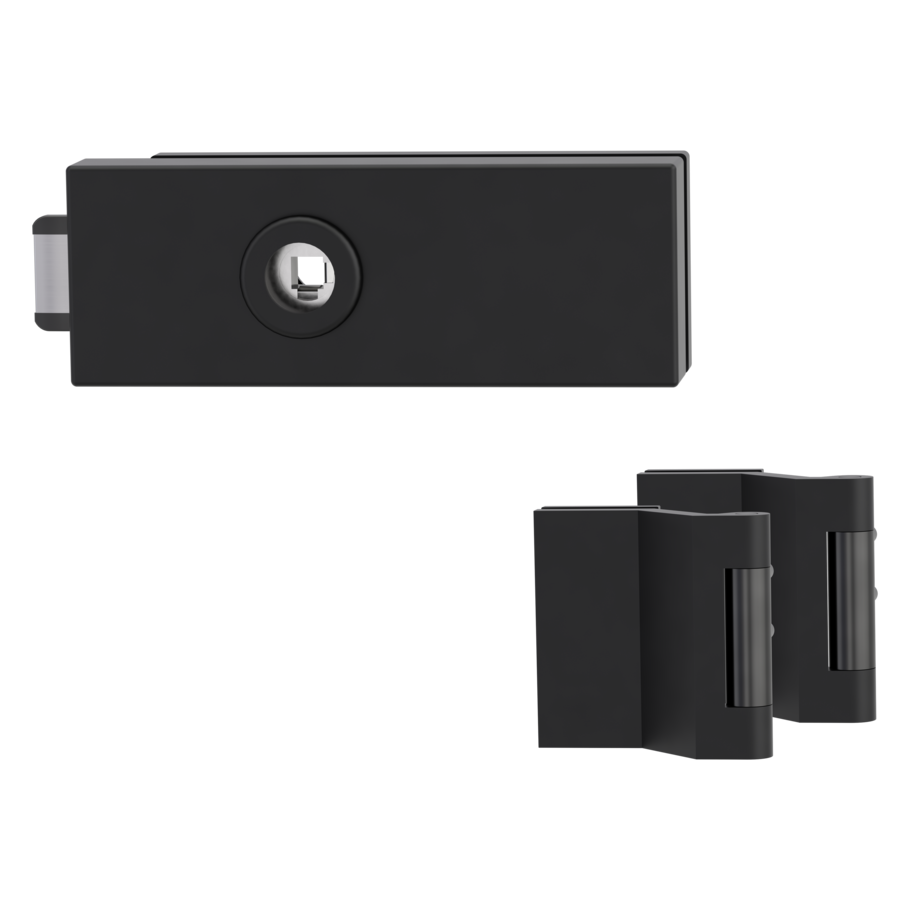 PURISTO S without handle
revolving glass door lock set
glass door lock set PURISTO S
unlockable silent 3-part hinges
graphite black without handle
Bohrungsart:
Studio/Office
glass door lock set PURISTO S
unlockable silent 3-part hinges
graphite black without handle
Glass door fitting PURISTO S
Less is better
"Form follows comfort" may have been the specification for the furtherdeveloped design of this extraordinary lock box. The new, comfortable option of closing by 1-hand operation is particularly distinctive. Thanks to revised technology, the closing head is now in reach of the thumb and can be comfortably actuated when pulling the door closed. The outer dimensions of the lock box have also been clearly reduced. The many adjustment options are comfortable as well: The spring force of the door handle can be individually adjusted and the grip position can be corrected to the millimetre.
soft2touch advantages at one look:
Design dream thanks to new colors in cashmere grey, velvet grey (nickel-plated) and graphite black
Particularly pleasant to touch due to velvety soft feel
Less cold in the hand than stainless steel
Silky-matt appearance instead of being polished to a high gloss
Available for all systems in the house (glass doors, wooden room doors, windows)