smart2lock by Griffwerk
The handle that handles both.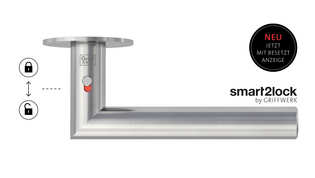 ---
Bedroom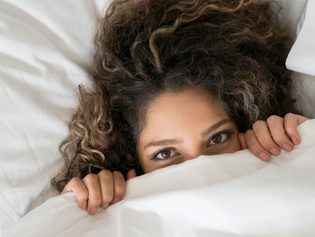 Bathroom / WC
Home Office
youth room
Find your local specialist dealer now and get advice:
---
Clever technology. New door aesthetics.
Suitable for every door and every house.
1-hand-operation combined with elegant, flush appearance.
smart2lock stands for the perfect combination of intelligent locking tech-nology with puristic design. All door handles can be locked and unlocked with just one hand. And since the locking mechanism is integrated in the handle, no key rosette is required.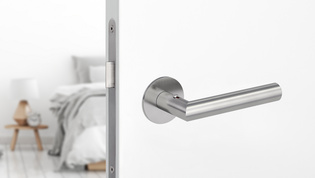 ---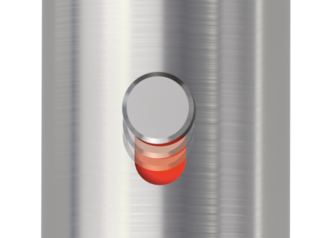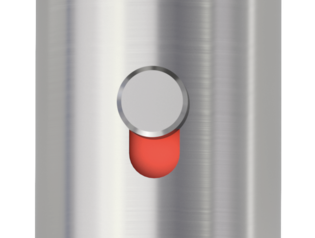 smart2lock. Benefits at a glance.
undisturbed with one click - privacy for every room
comfortable 1-hand operation
integrated locking systems
new door aesthetics without key rosette
simple emergency unlocking
compatible with any standard mortise lock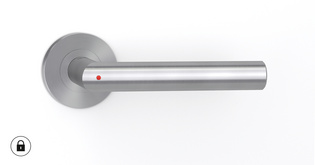 Quick and easy emergency unlocking
NEW: Occupied External display
You can immediately see if the door is locked by the red dot with integrated emergency unlocking. Unlocking can be done with a pointed object (e.g. ballpoint pen).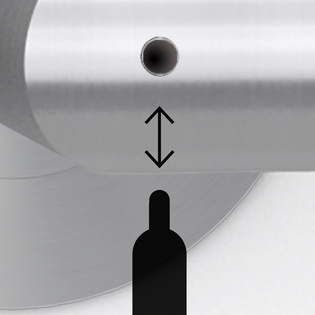 Our products with smart2lock
---
Privacy throughout the house without rosettes
Smart2lock door handles are compatible with any standard mortise lock for wooden doors.
Download product pictures smart2lock