All about tight closing sliding doors
Sliding glass doors let floods of light into rooms, but some people fear brightness, odors or heat loss. The solution: tightly closing sliding glass doors. Read here what you need to be aware of.
With rubber on the sides and towards the wall, as well as a brush seal on the floor, tightly closing sliding doors seal the room tightly against all disturbing influences - and yet allow an open living concept: glass enlarges rooms, saves space and, incidentally, energy. A small, narrow house can take on a whole new, spacious and bright character thanks to sliding glass doors. A sliding door with a seal offers many advantages:
Heavenly rest - heavenly light
Large open spaces with lots of light do the soul good and raise the quality of life. But sometimes everyone needs their peace and quiet, whether to enjoy it or to concentrate in the home office. A tight-fitting sliding glass door provides both. The glass lets light into the room and the nearly invisible seal blocks out sound. A tightly closed sliding glass door, such as PLANEO AIR SILENT, offers similar sound insulation to wooden swing doors, but much more space and light for your well-being.
Odor and vapor proof
An open kitchen promises a modern ambience, generous viewing angles and a good feeling of space. Cooking fumes, steam and odors in the living area speak against this - a kitchen that is only temporarily open would be the ideal solution. A clear tight-fitting sliding glass door offers just that: it seals off the kitchen while cooking is going on there and keeps annoying fumes out of the living area. Afterwards, you open the Kitchendoor again and reconnect the kitchen with the living area. If you want to keep the illusion of the open kitchen all the time, choose a tight sliding glass door in Pure White quality.
The property of being tight against vapors and odors also makes a tight-closing sliding door ideal for the bathroom, especially for small bathrooms or guest toilets, as well as a walk-in closet in dark, awkwardly located corners
Bright comfort
Everyone likes cozy warmth in their home - preferably in combination with invigorating light. A tightly closing sliding glass door provides both. Rubber lips sealing the wall and the floor brush prevent unpleasant drafts. This is good for your well-being, for your health and for your wallet, because you save on heating costs. Thanks to the translucency of the glass doors, you no longer have to choose between open living and comfort.
Glass door with privacy: Tightly closing sliding door from Griffwerk
Who gives a high priority to privacy, nevertheless, does not have to give up light and wide feeling of space. A tightly closing sliding glass door is as soundproof as a wooden door. Their lateral sealing leaves no gap between the door and the wall, so that the space behind the door is protected from view from every angle. Tightly closing sliding doors from Griffwerk can also be locked at the touch of a button using the locking system also developed by Griffwerk. An LED light indicates whether the door is currently locked or open. A mechanical emergency release provides the necessary security.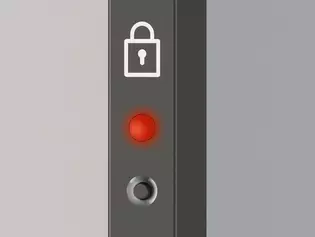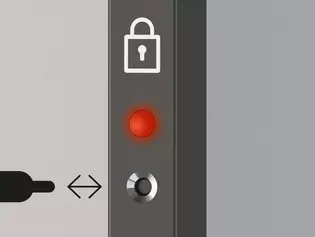 Puristic look and excellent functionality
With "PLANEO AIR SILENT", Griffwerk has developed a high-quality, tightly closing sliding door system, which is connected to the wall without gaps by rubber lips on the sides. This sliding door system combines the advantages of classic wooden doors with those of modern sliding doors made of glass: light and warmth, noise and privacy protection, large rooms, wide field of vision and necessary room partitioning, energy saving and open living concepts, space saving and comfort - PLANEO AIR SILENT combines all this and thus offers optimal living solutions.
Despite its high effectiveness, the sealing system in Griffwerk's tight sliding doors is virtually invisible. It is integrated into an elegant aluminum profile that frames the door. The profile is available in stainless steel look, cashmere gray or graphite black - purist look combined with maximum functionality for every taste and style.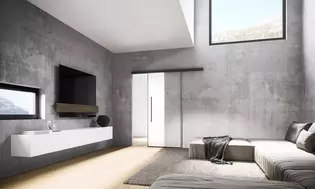 ---
The most frequently asked questions about tightly closing sliding doors
Which questions are most frequently asked about tightly closing sliding doors? We found out using software that analyses which questions people ask voice assistants from Apple, Google and the like. We answer two of them here:
1. What are tightly closing sliding doors?
Sliding doors that close tightly are usually equipped with a rubber edge. Draughts and noises from the adjoining rooms are thus kept out.
2. Can sliding doors be retrofitted with a tight-closing system?
It is possible to retrofit a tight-closing system on sliding doors. There are ready-made sets with rubber bands to stick on. Of course, you can also ask a specialist for help.