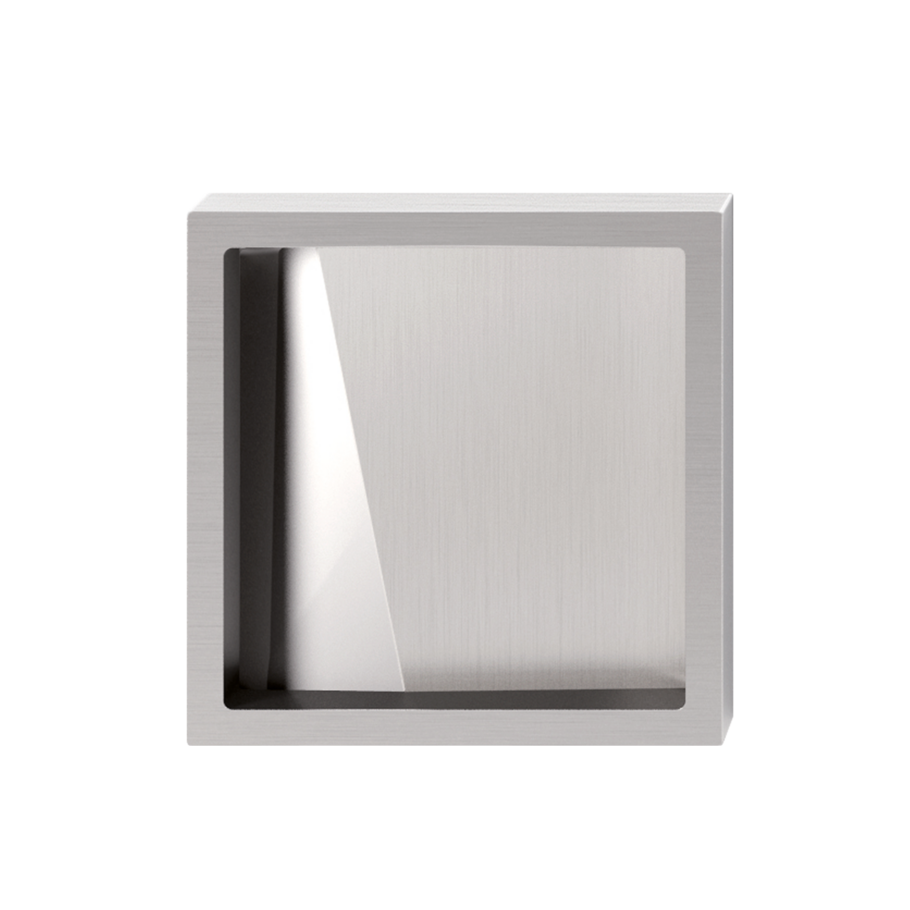 valid country:
Germany
Austria
Switzerland
Great Britain
Czech Republic
Slovakia
Slovenia
Netherlands
Spain
France
Italy
handle shell pair VISION
adhesive technique
58x58x10.5mm brushed steel
The successful German designer Jette Joop stands for new, urban design and a lot of style. With the collection JETTE VISION in facetted design she created a unique and well thought-out design concept with many individual combination possibilities. The pair of VISION handles from this series is a sliding door fitting that fits perfectly with the VISION glass door. But the puristic design handle with its clear charisma is also perfectly suited to complement the other doors in the collections - which combination is your favourite?
Designer handles as eye-catchers
So if you are looking for a particularly stylish way to open and close a sliding door, the JETTE VISION handle is the perfect choice. It impresses with a new, striking design, which presents itself unusually clearly. The geometric handle shape in a high-quality stainless steel look has an exciting polished appearance with a charming alternation of matt surfaces and shiny, polished facets - light and dynamic at the same time. It is the interplay of light and shadow with which the pair of handles impressively underlines the exclusive effect of a high-quality sliding glass door.
Cup handles with clear design language
The JETTE VISION grip shell is part of a complete design line that extends from the glass door to the fittings. The diagonal lines of the shell grip correspond naturally with the design of the glass door from the collection - shell grip and glass door form a perfect unit. The installation of the design handles on the doors is new and extremely simple: this is where modern SENSA technology comes into play, with which the fittings are fixed securely, firmly and without drilling holes on the glass door. With JETTE VISION, Jette Joop has created a collection that also gives your home a timeless and expressive ambience.