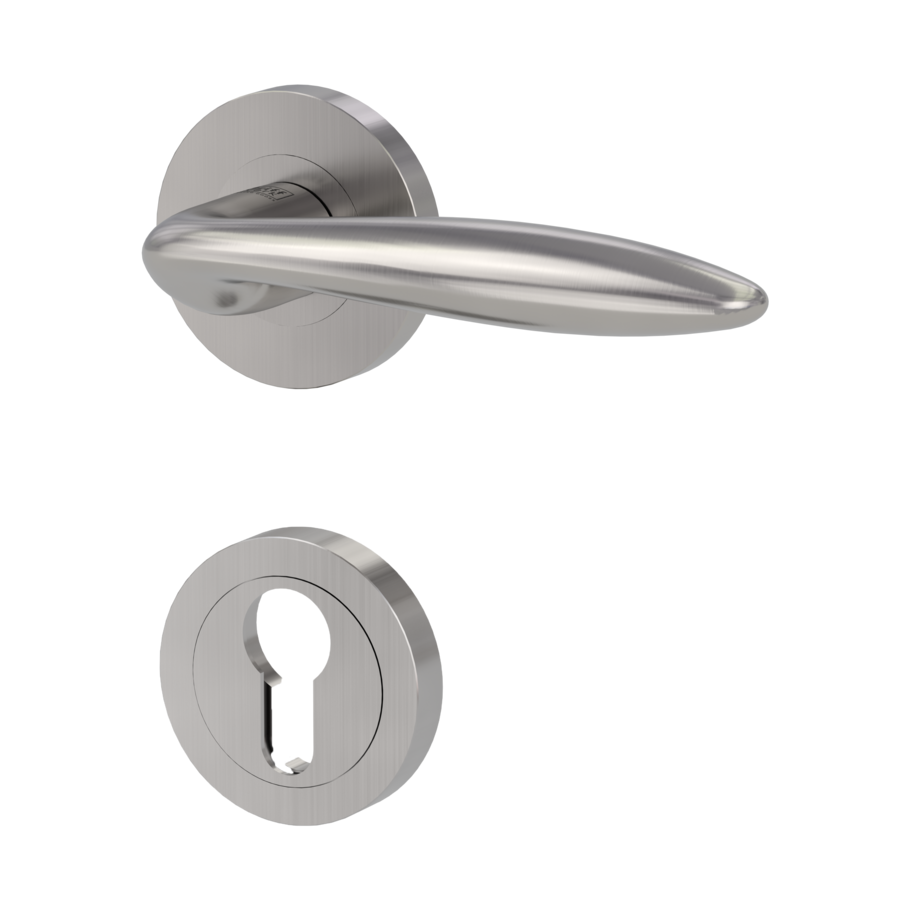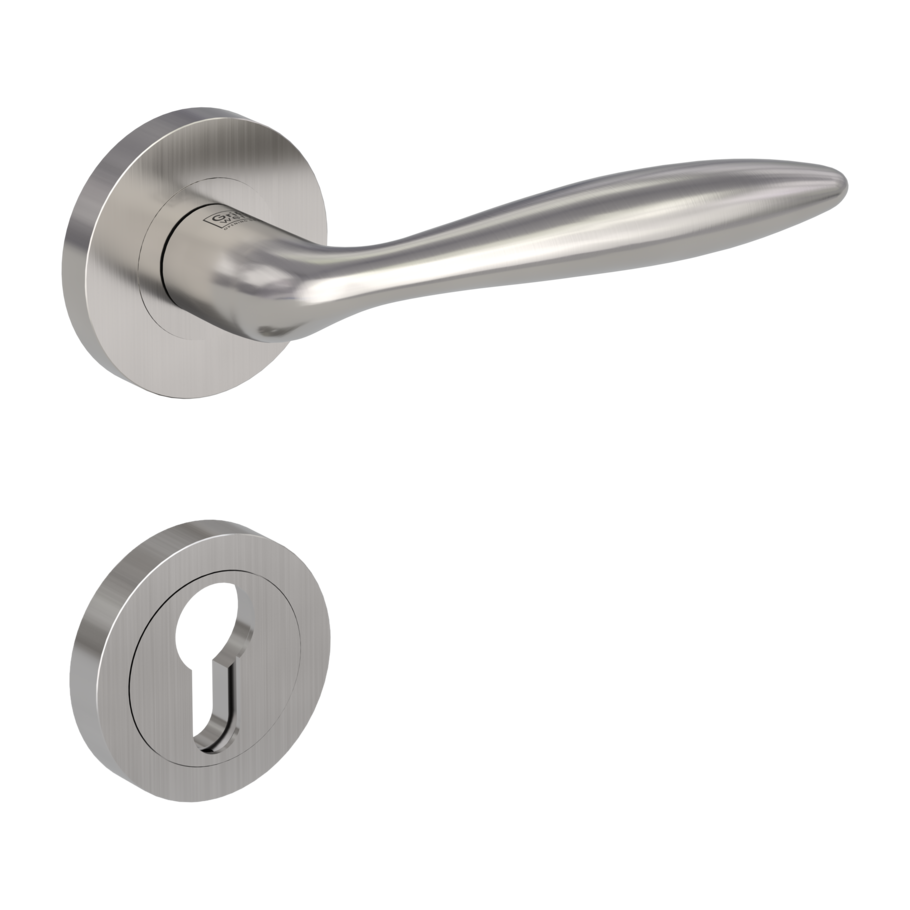 door cover:
rose set round
door handle set ALINA
screw on cl4 rose set round
euro profile velvety grey
ALINA
Stylish furnishings
Magnificent door fittings are witness to outstanding craftsmanlike forging and punching artistry throughout all art historical epochs. Whether in a Baroque or Empire style or reflecting the diversity of history, fittings were the ornaments on every door. The door handle ALINA seems as if it were made specifically for the sophisticated doors of a town villa or also for a homely country house style.
What is a profile cylinder?
A profile cylinder lock is used as a classic for house, office and flat entrance doors. A profile cylinder is a cylinder that can be operated with a key. Profile cylinders therefore also provide a certain degree of protection - although less than protective fittings. Attention: If you want a door handle with profile cylinder insert, please note the marking PZ.
Velvet grey
Velvet grey in its natural look is the choice for a modern room and stylish living and therefore the optimal complement for a natural-looking atmosphere - distant yet elegant. Explore the diverse velvet grey product range from Griffwerk - from door handle, window handle and handle shell pair to door bar.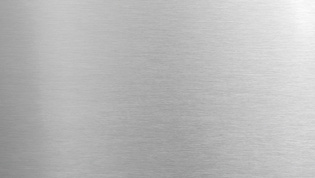 Mid-Century Modern
Mid-Century Modern stands for a formal design in architecture. The origin of this style of living can be found in the USA and Europe between the 1930s and 1960s. Mid-Century Modern is characterised above all by clear lines, organic forms and streamlined design without further embellishments. In terms of colour, the emphasis is on earth tones. In homes today, the Mid-Century Modern style is often found in sofas and other furniture, but the style is also an interior design idea on door handles. our door handles are perfectly combined with it.